Ah, the world of Twitter: from serious political analysis to the funniest cat memes to the heated debates over human rights and equally spirited conversations around biryani with or without aloo – we've seen it all. And usually, I'm all for it. I'm the first person to retweet anything and everything so one can imagine how awks it was that something was trending on social media and…I had no clue what the heck was up?
So basically, this #PopvsRock hashtag just broke Twitter
And your girl has got her investigation on – aakhir ye ho kya raha hai???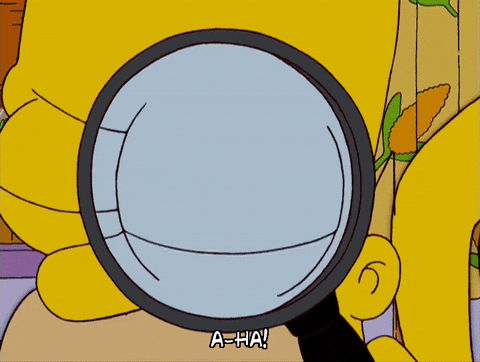 So apparently it all started with Xulfi's interview with Express Tribune:
Xulfi talks about how historically, Pakistan has been overtaken by the age-old clash between the Rock and Pop genre. The rock fans and musicians have always had to face what he calls "a friendly tussle" with their pop counterparts. "It is so much fun because we were all friends in life, but on stage, we knew the game was on"
Ye tou dhoka hai, bhai. But, we get it.
While sharing the interview on his official Facebook Page, Xulfi asks the audience what they think and who, in their opinion, represents their "genre" or musical preference.
This later sparked a WHOLE debate and people aren't coming in SLOW
There's a poll and everythangggg ~
Ok lets vote in this poll

— Tayyab Memon (@TayyabMemon) November 5, 2018
Friends jumping in for the duel
I just placed a huge bet (don't ask me) with @MariyumFahad over who is better and I'd like y'all to vote for the best.
You know who you've to vote for, haina?#PopVsRock

— Aphrodite (@TheGrumpyDoctor) November 5, 2018
Twitter folks are pitting the singers various Pakistani against each other
#PopVSRock so what's your choice? pic.twitter.com/43qw8PBJfL

— Quratulain 🇵🇰 (@Oyebajway) November 5, 2018
Others are calling on all the musical greats to forward their music choice
Like Fuzon (what happened to them, though?)
FUZON
This alternative rock band was formed in 2001 by Shallum, Imran (Emu) and Shafqat. Shafqat's classical singing roots along with the classic rock guitar work of Shallum and Emu was the perfect fusion of Western and Eastern music. #PopVSRock pic.twitter.com/0C4RQzsw3Y

— ھیر 🦋 (@heer_mano) November 5, 2018
The OG boys behind "Jal"
JAL BAND
Goher Mumtaz, Atif Aslam and Omar Nadeem founded Jal in 2002. It did well in Lahore's underground scene and their single "Aadat" was a resounding hit, doing record breaking business across Pakistan!#PopVsRock pic.twitter.com/iAYATP3xBj

— ھیر 🦋 (@heer_mano) November 5, 2018
And the bad boys behind "Qayaas" and eP (hello Fawad)
Entity Paradigm or EP, is regarded as one of the pioneer mainstream rock bands in the Pakistani music industry. Their music was a fusion of alternative rock, rap and hard rock. #PopVSRock pic.twitter.com/BACOaTsMMp

— M. (@Mahnoorizhere) November 5, 2018
Down to those who aren't with us anymore
Nazia Hasan's famous pop song, Disco Deewane is still considered one of the best song of her life. She is the most prominent and versatile pop singers of Pakistan, called as 'Queen of Pop'. #PopVsRock

— Qadri. (@osamacaprii) November 5, 2018
While the fans kept with their online chatter, it was obvious that two ICONS were repeatedly being "summoned"
As the only musician deeply associated with rock everyone unanimously can stand behind, Ali Azmat is a hard-core rockstar, through and through. So of course, his fans kept bringing up his name and everything.
Except when he posted this video and took Rock genre's side (the reigning supreme of all music genres, apparently)
He talked about standing up for his genre, if needed.
I am here and ready to defend my favourite genre: ROCK. So, this one goes out to all of my rockers. #PopVsRock pic.twitter.com/1zph6GiH8k

— Ali Azmat (@AAzmatOfficial) November 5, 2018
Wowowowowoww. That's…intense.
ANNNNNNND Just when things were about to settle down, Strings also JUMPED RIGHT IN.
Me, rn. The teaaaaa. The shaaaaade.
Is there going to be a duel? Are we supposed to get ready for a fight? What's happening? Where are we? Why are our music gurus talking like that? Somebody should sound the alarms or something, idk? I didn't sign up for this. I was literally trying to…investigate #PopvsRock hashtag that's been going over social media.
So, there you have it, folks. You're all caught up to the drama and the mystery. Except, we have a feeling there's more to come.
Stick around.