Growing up, I was always apprehensive whenever Muharram came. Coming from a Bohri family, my parents would don black and say that for the next ten days we will attend majlis. They have fond memories of attending the Muharram procession on Ashura. My mother and her friends used to sit on the walls around Khorasan, while her father brought them food from nearby stalls.
It was a day long event, and my parents were fully immersed into the atmosphere of Muharram.
My siblings and I have lived through these processions just by their stories because of security concerns. Sometimes Muharram even felt like a major chore because everyone else was having fun while we had to go to these morose spaces where everyone was crying.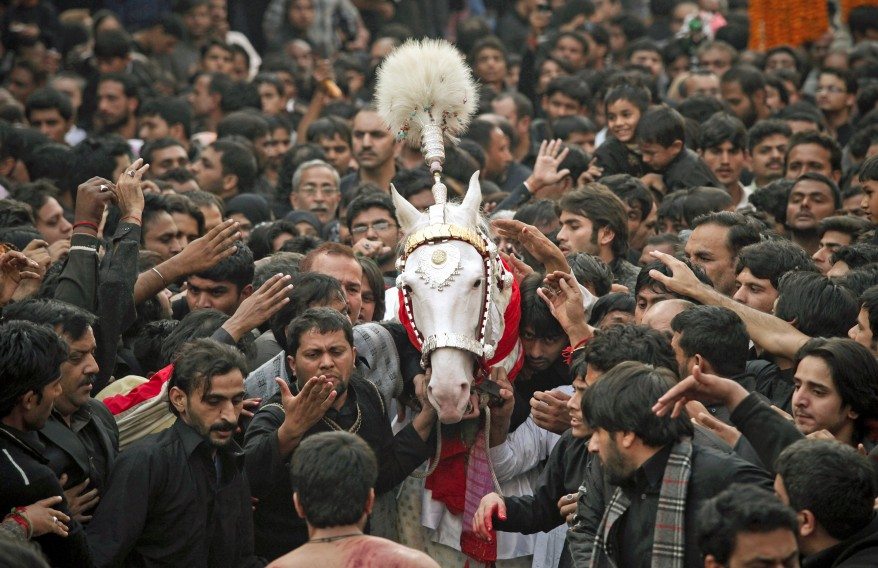 As I got older, the gham of Hussain, started to make sense.
It was a universal grief that connected us all, year after year. We wept for the sadness of parents losing children, for sisters losing their brothers and for brothers losing their brothers. In that grief, Hussain is a balm, because he went through it all and is an anchor in our pain and suffering.
Every day we read news about the Syrian conflict, not long ago it was the conflict on the Gaza strip. Not to mention the hundreds of children that die every day from malnutrition and hunger. When you think about little Asghar (Imam Hussain's youngest son) and his thirst, you are overcome with grief for all the children of the world. And Imam Hussain's sacrifice is proof that when you stand up for what you believe in, come what may, you will be victorious.
Whichever sect of faith you believe in, the mourning of Hussain and the tragedy of Karbala unites us on Ashura.
We remember the hunger and thirst of the 14 masooms and make sure there is enough food and sherbet to go around. Those who are parents, they pray for the good health of their children that they may never be alone and hungry like the children of Karbala. And for all those who face a difficult path ahead, one call of "Ya Hussain!" offers the succor they need because he faced the hardest of decisions.
Hussain's hunger fed millions, his thirst quenched the thirst of millions. And today as we listen to Majlis-e-Sham-e-Ghareeban, our hearts fill with calm as we recite these words:
Bachay tou aglay baras hum hain aur yeh gham phir hai

Jo chal basay, yeh apna salam-e-akhir hai

-Syed Aal-e-Raza
---
Cover image via: AP