Another year, another weird smell in Karachi. 
Last night people started noticing that something was fishy in the Karachi air. And of course, people took to social media to talk about the weird smell in Karachi and whether they were the only ones experiencing it.
A lot of people smelled the strange foul smell through out Karachi that started becoming unbearable since yesterday
There's the weird smell in Karachi right now. Felt it at gym, now at home. People reporting same on Facebook too.

Weird stuff.

— HK. (@HammaaadKhan) October 9, 2018
What's up with #Karachi? Ye bure se fish smell, eww!

— Alina (@AlinaManiar) October 9, 2018
Karachi walon can you smell something fishy in the air? 😐

— Esha. (@GirlHasNoHandle) October 9, 2018
So if you can smell the weird smell as well, don't worry. It's not just you but thousands of other residents of the city who are going through the same ordeal. And of course, everyone was wondering what in the world could be causing such a bad smell. The obvious culprit seems to be the fishes in the sea but then again, they are in the water all throughout the year.
The actual answer seems to be because of an atmospheric phenomenon which seems to have occurred due to the unexpected weather conditions prevalent in the Karachi at the moment.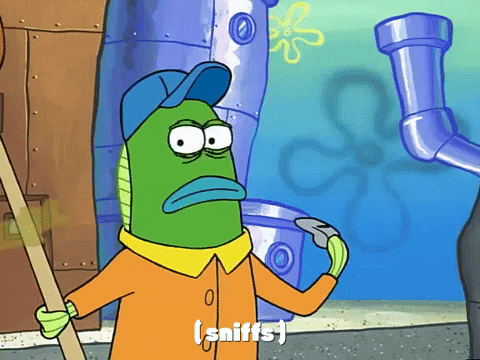 This time, it is being blamed on the same conditions which have occurred on the Arabian sea. There is apparently a high-pressure coastal ridge which has formed over the sea and has cut off the sea breeze which gets rid of the dust and dander in the air. And there is a high level of evaporation happening as well which means that there is cyclonic circulation is the smell of rotting fish from the deep sea to the beach.
This is actually not a new phenomenon, the same thing happened last year in the city around the same time
Obviously, same conclusion was reached then as well. Especially since the Met Office had issued a statement about it.
WWF Pakistan also gave a more detailed explanation of the rotting fish and what caused it
In a statement released last year, WWF Pakistan said that smell may be caused by the decay of small planktonic dinoflagellate called Noctiluca Scintillans a.k.a Sea Sparkle. This Sea Sparkle only blooms in rich waters with agricultural pollution and becomes visible when disturbed.
Sea Sparkle, however, turns water fluorescent blue or green. So if you spot that on the beach, Karachiites. It is Sea Sparkle. What's more unfortunate is that worsening climate change will increase the smell because Sea Sparkle is worsened by climate change.
But don't worry, the smell isn't dangerous, it's just very unpleasant. And it's said to subside by tonight or tomorrow morning. So hang in there till then!
Do you smell the weird smell in Karachi? Let us know in the comments.
---
Cover Image Source: Pakistanhotline.com