It is FINALLY Friday, which of course only means one amazing thing – it's the weekend.
Ready to lay back, relax and be lazy? Well ladies, guess again. We have our whole lives to be lazy, stay in and watch TV. Though it might sound great, we've got a couple of weekend ideas for our ladies in Lahore that are going to sound a whole lot better:
1. Spa day (need I say more?)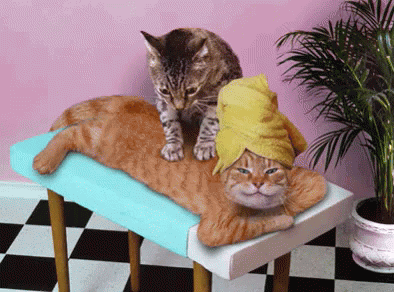 Go for a full on spa day with your friends! Spend the day at a salon, get matching nails, relaxing massages and spoil yourselves rotten, cause obviously, you all deserve it.
2. Grab some early morning nashta at Old Lahore
We've got the rest of our lives to be lazy. This weekend, grab your girls and head over to Gawalmandi for some desi nashta while you enjoy the early morning sun. It's a new day!
Okay so like – yes. What's better than spending your weekend shopping all your worries away? Ain't no therapy like retail therapy and guess what, Khaadi has got the perfect remedy. Check out their 38 hour non-stop sale this weekend only at Packages Mall! You won't regret it.
4. Be a tourist in your own city.
Everything from exploring the restored Shahi Hamam in the androon shehr to reading up on some history in the historic and STUNNING Jinnah library.
5. Volunteer!
Nothing is better than bringing smiles to other people's faces and by volunteering you can do just that. Places like SOS, Edhi and even your local animal shelter like Todd's shelter are always open to volunteers! Good vibes only ~
6. Watch a play together
Running both Saturday and Sunday, MUSHK takes centre stage as the must-see play of the season! Grab your tickets and enjoy some lights, camera and action~
7. Go out to a cute place to eat (and gossip) with all of your friends.

Get all dolled up and head to your favourite restaurant and enjoy an afternoon of laughs, gossip and (obviously) a bunch of new Instagram content. We hear the Pantry in Packages Mall is delicious and has the best lighting lol. Maybe after all the food, also stop by at the Khaadi insanely cool sale. Yes? Maybe? HELL YES?
8. Catch up on the latest movies Bollywood and Hollywood have to offer.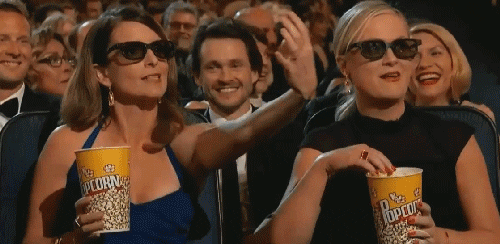 Of course not all movie watching and lazing around has to be banned! Go see the latest movies like Chef or Kingsman with your squad!
9. Get lost in some Laser tag.
And if you want to do the opposite of lazing around, try your hand at some fun-packed laser tag. We promise you, you're going to end up being there all day.
10. Head over to the Last Word for live musical performances.
Join a panel discussion and some groovy tunes this Friday (October 6th) with some of our best musicians! We're talking Jimmy Khan, Ali Hamza and Haroon Shahid! You're not going to want to miss this, friends.
11. Long drive with good music, good vibes and some pizza.
Lahore is always bustling with so much traffic that you almost hate the roads. But the drives near phase 6 are so chill. You literally need to get everyone together, grab some pizza to eat out of the box and trust the aux cable with someone who always has some sick beats.
12. Comic Con finally comes to Lahore!
To all the comic junkies out there, this weekend was made for you ~ Get dressed up as your favourite character and meet a bunch of enthusiasts just like yourself! Guaranteed to still be a ton of fun even if you know nothing about comics, btw.
13. For all you mommies out there, have a joint kids day out with all your mommy friends!
Looking to spend the day shopping and having a kids day out at the same time? We've got you covered. Packages will have its play area completely open for 38 hours straight this weekend along with the food courts. So, you can shop till your drop at Khaadi without worrying about your kids! Win-win.
14. Joyland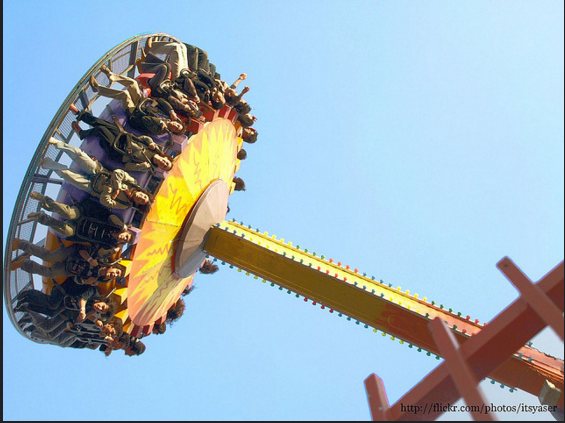 Take a trip down memory lane and revisit the place we all used to spend hours and hours getting lost in the lights and rides of our very own theme park. And try the Discovery ride all over again, if you've got the nerve.  You know you want to. ~
---
This post has been sponsored by Khaadi.