If you've been on social media lately (lol, you're on it now, aren't you?) you might have come across this gem of a video in the past couple of weeks.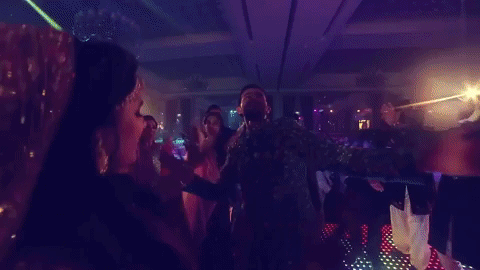 Oh and if you're wondering what music video this is, GUESS AGAIN! IT'S A SHAADI VIDEO! Our favorite shaadi videographers, The Videographers, (lolsy) just came out with the perfect wedding video.
This couple from Dubai actually recorded a lip dub to one of the catchiest songs of this shaadi season, 'Lift Teri Bandh Hai.'
And it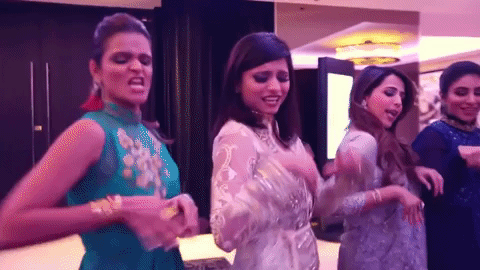 is
GOALS.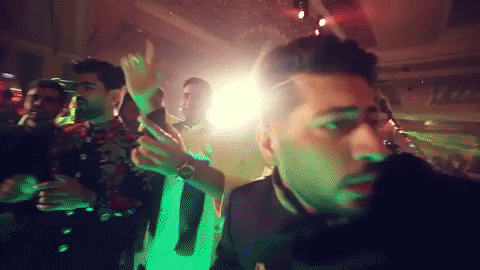 Thanks to people like The Videographers, shaadi videos have turned into beautiful productions that focus on capturing the vibe of the actual wedding. And not just the bride and groom awkwardly trying to eat their pulao on stage. #Throwback
Which is WHY a lip dub like this is absolutely refreshing to see.
Yah, #Couplegoals is RIGHT.
People all over the Internet were going absolutely crazy over the couple and their unique take on memorializing their big day:
Can we get an invite tho.
If our wedding videos don't look like they came straight from Karan Johar's studio, we don't want them.
SO freakin cool.
Haina yaaaaaaaaaaaar.
ON IT.
We here at MangoBaaz love when people shake things up and Shahrukh and Sana completely stole the show and our hearts. LOVE you.
What do you think about the video? Are you so in love? WE ARE. Let us know what you think in the comments below!