Wedding season is well underway and Shaadi's left, right, and center have been filling our Insta feeds like crazy. One thing all of these weddings seem to have in common is their huge crazy entrances.
Matlab…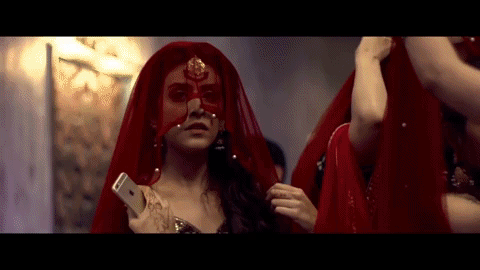 Actually crazy (and also so much fun!)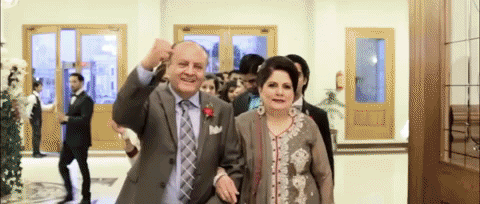 However, one bride this season absolutely stole the show when it came to her entrance.
Adeeqa Lalwani, a Karachi bride knew she wanted a memorable wedding when she reached out to Careem for a car for her own big day.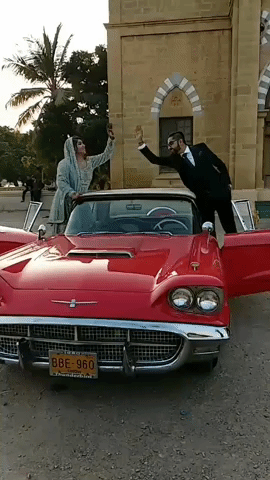 Oh, and did we mention her husband's name is Karim? Yup, meant to be.
A Pumpkin Carriage is too mainstream, Imma be #Careeming to my wedding in style!
Here's to #Kariming and #Careeming for the rest of our lives!#AdeeqaKarim pic.twitter.com/M45MezXg29

— Adeeqa Lalwani (@AdeeqaLalwani) November 9, 2017
Careem heard this bride's cry and sent Adeeqa a 1960's BADASS Thunderbird for her wedding entrance.
And as a plus, they also provided the car as a prop for her bridal photoshoot. How did it go? You guessed it.
With Frere Hall in the backdrop, the photos are so fly.
Adeeqa was ecstatic when she spoke about her wedding and I mean, look at her pictures. Our girl is absolutely GLOWING.
"The entire thing was a wild idea that I tweeted and had no idea that the Careem team would jump on it and agree to do this!", Adeeqa said while speaking to MangoBaaz.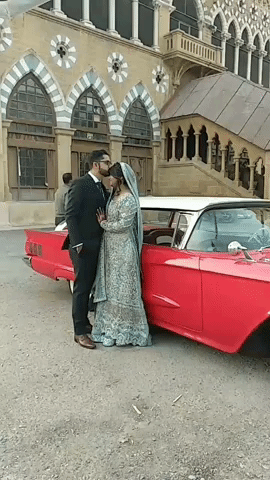 She went on to say, "Careem Shaadi was an amazing experience, we were extremely happy! It definitely became a highlight of our big day and will be cherished for the years to come. All thanks to the amazing Careem team for bearing with our wishlist and making our day amazing!"
So, in other words, GOALS.
The bride went all out for her big day and arrived in class and style, completely appropriate for the stunning couple.
Careem is going all out this wedding season by offering shaadi gaari services for all your shaadi ghar needs. Whether you need extra cars for your guests or need to get around quickly for errands all around town, Careem is here to hook you up this season.
---
This post was made in partnership with Careem.