There are two kinds of people in this world. People who love popping pimples and people who hate it.
WARNING: If you hate it, sorry to break it you but this is not the article for you.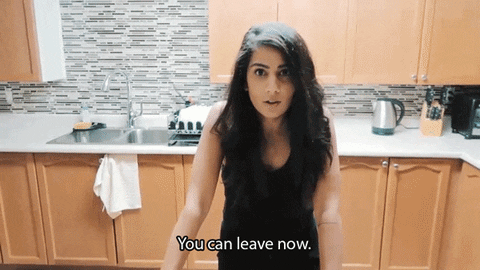 If you LOVE popping pimples, we just found the absolutely perfect game for you. Haye. 
'Pop It Pal,' is the game you have always wanted but have never received. Because lol, who would sit around to make this. But for all you pimple popping lovers, your pimple dreams have now come true.
According to their official site it's a very elaborate game for pimple-poppers
In terms of coming up with the genius invention, it doesn't seem as though there was much thought behind it. (Like all good things, of course.)
Just a side note, husband goals. He heard one silly thought of his wife and decided to create an entire product behind it. Not bad, not bad at all.
But anyway,
According to an article by Allure, it seems as though the 'toy' is not just for funsies, but in fact, can act as an aid for anyone who has anxiety or ADHD. It's perfect for people who keep 'picking' at things or "picking at their own pores." It acts as a distraction and sort of a channel for that frustration. Basically, it's the best thing ever.
And it seems as though the Internet agrees ~
This is the Pop It Pal. It's a fidget toy in which you pop incredibly gross pimples. You're welcome, and thanks, #innovation! https://t.co/X5JjZWHaD9

— Alf Rehn (@alfrehn) February 8, 2018
Can't. Stop. Watching,
There's now a pimple popping toy and it's so disgusting and *so* satisfying https://t.co/tItuqnVK3B pic.twitter.com/qBBBpEKAXZ

— Cosmopolitan (@Cosmopolitan) February 10, 2018
SHAMEFUL. (Jk, no judgment.)
New Pimple Popping Toy Is Here To Satisfy Your Shameful Cravingshttps://t.co/QvqiCV4zcg pic.twitter.com/T1Lrltw4DC

— 9GAG (@9GAG) February 9, 2018
Obsessed seems to be an understatement.
Everyone is obsessed with this 'pimple popper' toy https://t.co/xEfMDNdZqK

— The Sun (@TheSun) February 8, 2018
Know anyone who would love this?
Oh my god, you need to see this fake pimple-popper toy https://t.co/b7tQQZ7R5s pic.twitter.com/f7MzxQJcoq

— Mashable (@mashable) February 9, 2018
But also, there were plenty of people who have shown absolute disapproval of the idea.
You're not wrong.
Basically.
BYE.
Exact representation of probably many of you reading this right now.
But whatever, do what you need to friend, pop away or don't pop away – JUST LIVE YOUR LIFE. Love you.
What do you think of the Pop It Pal? Would you buy it? Would you buy it for a friend? Which is actually secretly for yourself? Yeah, same. Let us know in the comments section below.
---
Cover photo source hickeysolution.com