Usman Mukhtar is a talented young man who's also easy on the eyes. But you probably wouldn't have heard of him. Why? Khair, that's where we come in. Introducing: Usman Mukhtar, who's an actor, director, cinematographer, writer and professional good-looker. Usman started off his career in acting well before some of you were even born. So let's dive in:
1. He started off with a channel called Baraboda11 that uploaded videos that gave laughing fits for days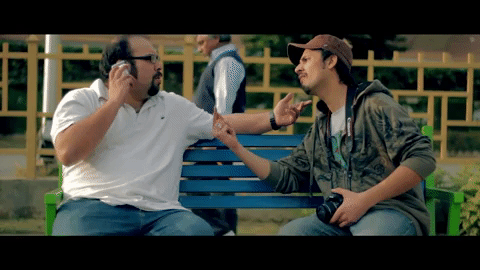 2. Back when there weren't any films or any web series or any vloggers out there, there was Usman Mukhtar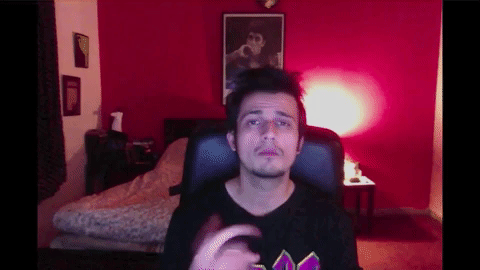 3. He directed and brought to life the 'Sweetness' series, making it literally the most aesthetically pleasing thing we've ever seen
Not to forget that it's still among some of the funniest videos on the Internet.
4. He showed his serious side with 'I Dream Of A Day': a heartfelt, wishful note for the future of Pakistan
[
5. He left people in awe of the diversity of his talent as Shera in 'Gol Chakkar'
6. He's an Islamabadi burger and he's so funny that his F.R.I.E.N.D.S. fondly call him Joey
7. Not to forget, he's incredibly good looking
8. With another one of his directorial and acting ventures, 'Black Coffee', he showed a very dark aspect of cinema
9. And it was COMPLETELY flipped around when the trailer for 'Aasiqui' dropped in where he was hilariously funny
10. He's changed his look multiple times, over the years, and they've all been brilliant
11. He was Usman in 'Janaan' and that for many was the first introduction to him in a mainstream project
And it was hiiiiigh time his talent was appreciated by the masses.
12. The beauty that was 'Bilal' in 'Parchi' reminded that it usually is the underdog that takes the cake
Usman literally took the film to a whole new level with his acting skills, his screen presence and his comic timing.
13. He was also the Director of Photography on the film and just MashaAllah ~
Here's wishing Usman Mukhtar the absolute best with everything that he does and takes on, in the future. And we're all just sitting here waiting so see more of him on all our screens.
---
Cover image via: @mukhtarhoonmein / Instagram