The Hocane sisters have always been in the limelight ever since their debut in the Pakistani industry. However, for the past few days, Urwa Hocane has been in the public eye, especially since announcing her engagement to singer and actor Farhan Saeed. Captioned "she said yes", the Jal band front-runner asked Urwa to marry him in front of the iconic Eiffel Tower. Later, the both strutted on the ramp at Bridal Couture Week 2016 like they owned the show.
This time, Urwa is making the news owing to the release of her new song and video "Ao Lay Kar Chaloun".
With music direction by Adrian Emmanual, Ao Lay Kar Chaloun's video has been put together by  by Parmesh Adiwal. The video revolves around the story-line of an extremely hard-lined director who's giving Urwa a tough time in front of the camera.
Here's everything Urwa Hocane goes through in the music video
*Dil toots moment*
At this moment of grief and disappointment, she is met with sudden, unexpected inspiration. (?)
With that, comes a bout of renewed energy and excitement that allows her to tap into her true potential as a diamond in the rough (as far as her singing career is concerned)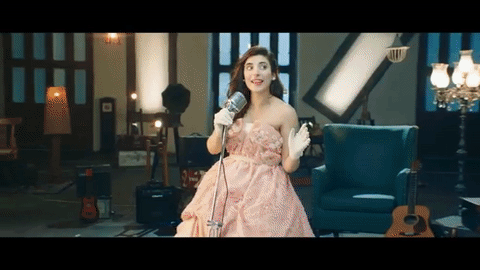 Throw in the mix some very basic dance moves, which obviously goes with the whole premise of a girl breaking free.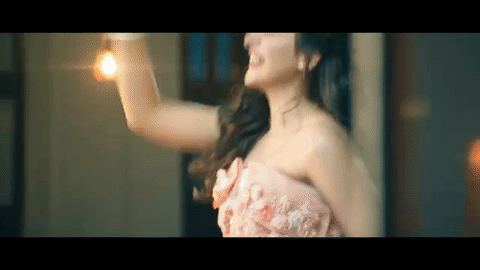 Then, like in every Bollywood/Hollywood/Lollywood/Khaalywood production, the whole team joins in.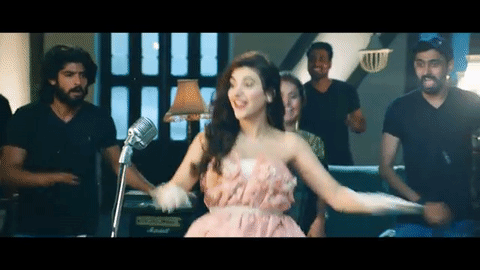 There are also some great shots of Urwa on a swing and roaming around the Pakistani streets on a scooter like she don't give a damn about the zaalim zamana.
People on the social media have too many thoughts:
Some good some bad, some very terrible.
I just heard urwa hocane cang a cong.. ic it true?

— Maham (@NotMaham) November 30, 2016
@VJURWA You look soo pretty in the music video of your song #AaoLeyKarChaloun and your voice is soo good we have a new singer in Pakistan 👌🏻

— Areesha (@Laughingcloud30) November 30, 2016
Speaking to MangoBaaz about her latest venture, Urwa shares
"I enjoy singing a lot. After I posted a few short videos on Instagram, my fans were really excited and they have been asking for more, so this music video is a treat for them."
"As for taking up a singing career, I haven't thought about it yet. I have always believed that if you feel like doing something, try it out."
Perhaps with some more help and support from the singer husband-to-be, Urwa can be another Coke Studio find. Who knows?
Watch the video here: