Hope everyone's Valentine's day was filled with cheesy romantic gestures of mushy love messages, overpriced flower bouquets, heart-shaped chocolates boxes, 99 red balloons, a candle lit gourmet dinner, and a special screening of the most romantic movie according to Netflix, 'Amelie' (or a Meg Ryan alternative).
But if none of these activities were in the menu – too bad, so sad.
Instead, here are some colorful characters who might have made their presence felt this Valentine's day, and who can easily break the mundane normalcy of your everyday routine.
1. The Stud Muffin
This guy's parents did a wonderful job in building up his self-esteem. He may not excel in the 'looks department', and he definitely chooses to ignore this reality, but he sufficiently makes up for it with his charm and charisma.
He's a go-getter, and he believes, no lady is out of his league. Confidence is his game. And most of the time, overconfidence leads to his downfall.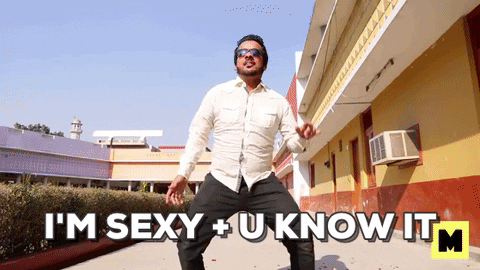 Stud's Motto: "It's not easy being perfect – but dammit, gotta keep trying and die trying."
2. The Mama's Boy
This guy wants a special someone to join the joint family system, someone like his mama, someone to take care of him and his eventual offspring; but the guy's mother wants someone like the maid, to take care of the house.
Ladies, mama's boy will require too much work, and his lack of any spine will make all that work much more difficult. If you train and reward him right, maybe you can be a second mama and eventually gain some symbolic control, but always remember: nobody can replace the original dictator of the house.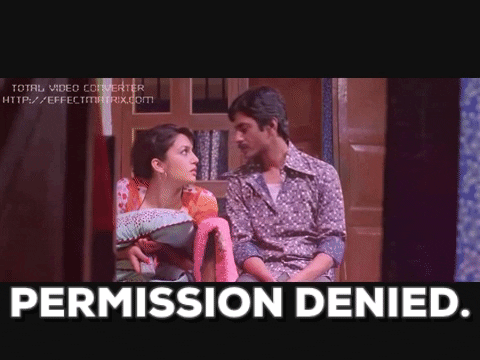 Mama's Motto: "I'll tell you – as soon as my mama tells me."
3. The $how Off
This guy was born with a silver spoon. All of life's problems and solutions are connected to the moola. Ladies, don't you dare get emotional, and don't you dare ask this guy about his feelings – just get ready for a lifelong shopping spree.
If you're lucky, you accompany this show-off as he travels the world, taking care of business, wheeling and dealing, and then bragging about it for the rest of your lives. Listen to his mundane stories, memorize his financial achievements, and simply rewind and repeat forever and ever and ever and ever.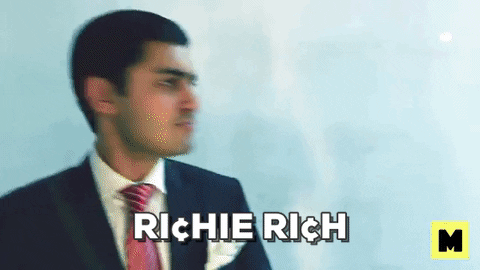 Showey's Motto: "Mo money, mo honey, nothin' gonna get in the way of ma honey."
4. The Silent Stalker
I quote the legendary pop sensation – singer, songwriter, actor, director, entrepreneur – Mr. Taher Shah, from his one-hit viral wonder:
"Eye to eye, makes happy killer love. Lifetime, once in a life, substantial love is heaven for the size eyes. Spectacular eyes, our eyes, my eyes and your eyes."
Enough said.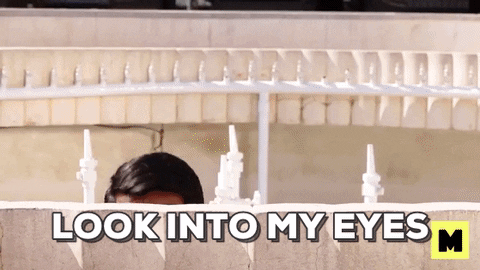 Stalker's Motto: "Shhh… silence is golden."
5. The Filmi Drameybaaz
He is the hero to his own jollywood world, but his pursuit for happiness churns out mixed reviews, and box-office flops. He lives, breathes, and eats movies. There is nothing bigger, better or stronger than the ecstasy of watching quality cinema, and having his emotional core jolted. All he's good for is recycling a romantic incident from an Aamir Khan movie, a pickup line by Shahrukh Khan, and he's got a vast collection of Salman Khan dance moves.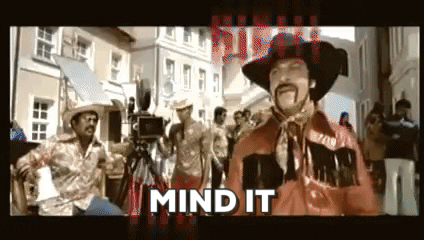 Filmi's Motto: "Itni shiddat se maine tumhe paane ki koshish ki hai… ki har zarre ne mujhe tumse milane ki sazish ki hai. Kehte hai, ki agar kisi cheez ko dil se chaho, to puri kaynath usko tumse milane ki koshish main lag jaati hai."
6. The A**hole
This is the same guy who bullied you in primary school, continued to tease through high school, insulted you in college, degraded you during your masters, and downplayed your achievement after your PhD in whatever. But in reality, he loves you – truly, madly and deeply. Being an a**hole just comes naturally.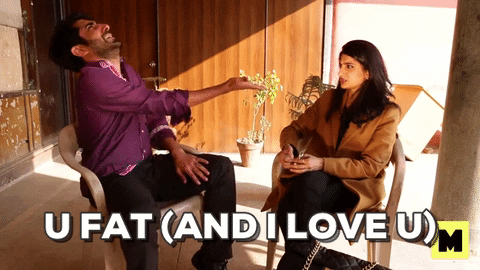 A**hole's Motto: "The day I meet a lady who literally murders me, is the day I die happily."
7. The Wild Beast
This is one of the most unpredictable creeps out there. His goal is not just getting the girl, because what matters more is the way he does it. He craves the chase. The more difficult the girl is, the better the chase. No matter how many times you reject him, he will not let up. Hunting for prey is his adrenaline rush.This beast will break down every barrier to get his beauty. He will climb the highest mountains, swim the deepest seas, and run the longest marathon just for you – his beauty.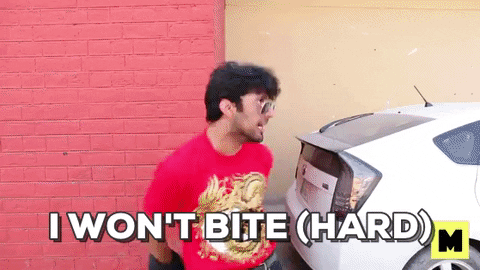 Beast's Motto: "You can run, and you can hide – but I'll still find you baby."
8. The Oldie Goldie
Yes, they belong to a different generation. For them, age is but a number. Their etiquette and mannerisms are that of proper gentlemen, but their intentions are plenty shady.
Goldie's Motto: "We may be "old", but we still got game."
9. The Buddy Bro Dear
This guy fell in love with you the minute he saw you. But his crippling shyness is a major disability when it comes to expressing his feelings. Hence, he settled for the next best thing and became your 'buddy'. He's a true friend, someone who supports you through thick and thin, and ladies, you believe his every good intention to be just that – a good intention. In actuality, he is as much a creepy creep as anyone else in this list of professional lovers.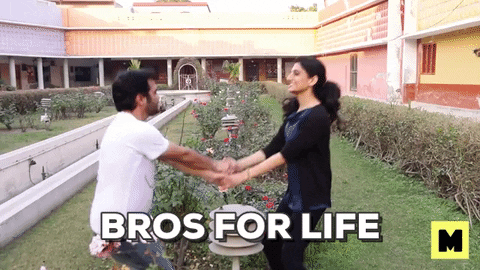 Buddy's Motto: "I love you so very much……friend."
10. The Biker Boizz
Biker boys rely on one of their superhuman senses – hearing. They believe, the louder they are, the better their chance at getting with a girl. It's that simple.
In order to avoid contact with these guys, simply wear noise cancelling headphones before heading out. And don't make eye contact.
Biker's Motto: "Yeh check karo… brrrrrummmmhhhhhhh!!!!!!"
11. The Social Addict
Ladies, be careful what you share/post on the world wide web. Once he gets to know your name (or extracts it), with the correct spelling (or somehow figures it out) – that's it – you've got yourself a social networking creep.
He learns your every online move – keeping up with your everyday activity, knowing your history. This is the ultimate creep.
Addict's Motto: "Knowledge is power."
12. The Perfect Pappu
He's doing a steady job. He's earning sufficiently. He's independent. He respects women. He will take care of you. He is the "awwwwwww" kinda guy. He is simple, safe and just the best. What more can you ask for?
If you choose, he can be your life partner – but no matter what, even he's a creep. Why, you ask?
Well…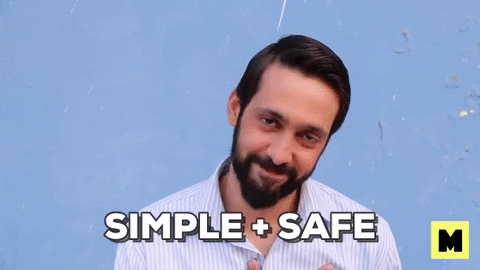 ALL MEN ARE CREEPS! EVERY SINGLE ONE. MUHAHAHAHAHA!
Pappu's Motto: "Hey! I'm not a creep. I'm a nice guy. Believe me."
Good luck ladies! And check out the video below to see which creep manages to get the girl (if any): 
(Don't forget to "SUBSCRIBE" to the MangoBaaz channel on YouTube)
Also, make sure to follow us on Instagram: