Ever been in a situation where you look at someone's social media account or stunt and think to yourself, "is this even FOR REAL"?
We're talking about the man with a wit sharper than a whip and a fashion sense better than Harvey Specter, PML-N Minister of State for Water & Power, Mr Abid Sher Ali.
To put a face to that name, here's who the famous Twitterati is
Mr. Abid knows how to clean himself up pretty nicely
He is quite a wanderluster, too.
He frequents in epistemology and philosophical questions
Even has a Mohabbatein moment, every once in a while.
Fair enough, he looks like a reasonable man. OR SO YOU'D THINK.
Lo and behold!
Imran khan when ever u feel alone & don't know what to do just remember Nawaz sharif is always there to guide u !! pic.twitter.com/FnspdRXf6t

— AbidSherAli (@AbidSherAli) April 19, 2016
Angel, much?
We've all had that one embarrassing crush in high school or that weird hotmail email addresses at one point. Who are we to judge?
But then…
IK &others clowns u all were missleading d nation by spreadng rumors about Nawaz Sharif's return now Loin is back&u all must jump in a lake!

— AbidSherAli (@AbidSherAli) April 19, 2016
Is that a rap song? Why is everybody jumping in a lake? Is he trying to translate "chulloo bhar paani mein dhoob marro"?
He's also well-versed in the art of trolling, ask Shireen Mazari.
Boss level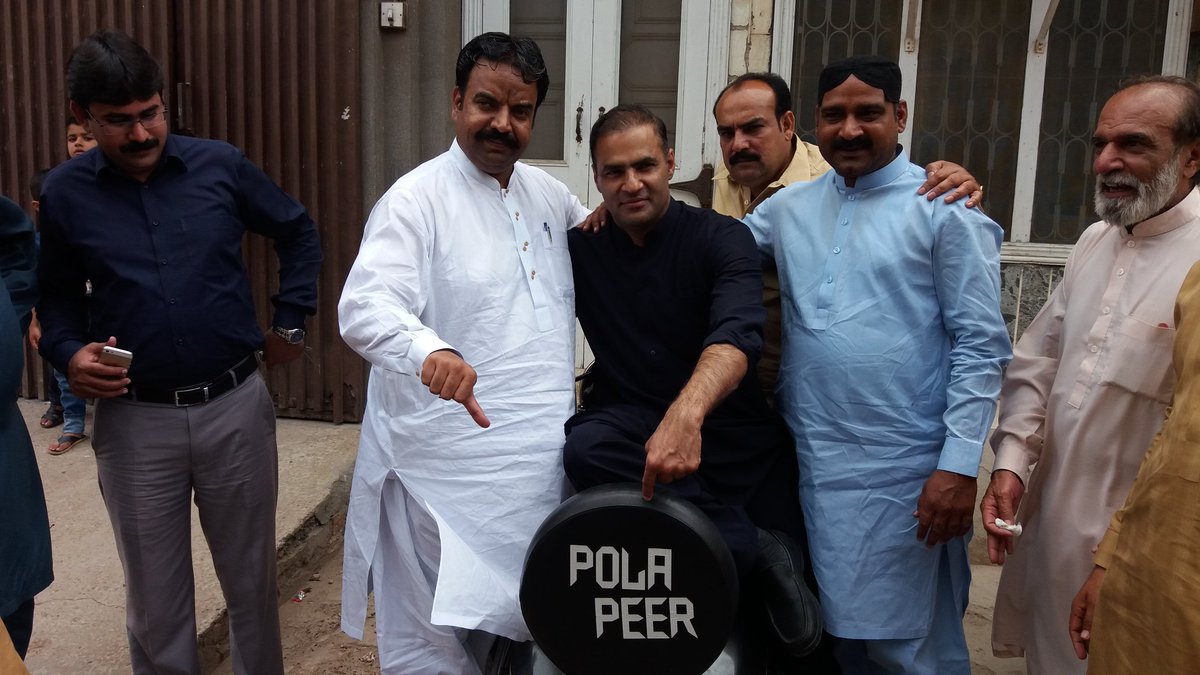 Or Mubasher Lucman.
Or Imran Khan.
Imran khan you are absolutely unique. Just like @ShkhRasheed alias Almas Bobby !!!!

— AbidSherAli (@AbidSherAli) April 24, 2016
Or Imran Khan AND Sheikh Rasheed
Here's how the internet feels about the whole Abid Sher Ali situation:
someone please take away Abid sher ali's twitter account, Moeed Pirzada's emoji keyboard and IK's 92 worldcup

— Basit (@iBasitt) April 14, 2016
Mian Nawaz Sharif's baggage consists of the baggage of eighties and nineties, Sher Ali and his son is one of them. Sack Abid Sher Ali

— منصورم (@anaulhaq) April 15, 2016
Huge win for Sheeda today in Round 7042 of Abid Sher Ali vs Sheikh Rasheed Twitter Battles. pic.twitter.com/ntW0CtF0LX

— karachikhatmal (@karachikhatmal) April 14, 2016
And this is our verdict.
Abid sahab, keep our internet lives entertained!
---
Zarra ye bhee check karein: