MangoBaaz is in love. After last week's stellar opening Coke Studio episode, 'Tinak Dhin' just aired and we're in awe. The song is composed by musical prodigy Ali Hamza is a combination of sugary folk and spicy traces of A R Rahman Bollywood in his glorious 'Bombay' days. The song really is a wonder with vocals by Ali Hamza, Ali Sethi and Waqar Ehsin. And it might be too soon to predict this but it is also, quite possibly our hot favorite this season.
'Tinak Dhin' is splendidly uplifting and heart-wrenching at the same time
With a flowery air of tablas, soft sitars being softly plucked, it is definitely worth all the enthusiasm
The nostalgic Bollywood undertone is very reminiscent of the good ol' days where lyrics pinned a heavy ethnic undertone
The entire melody, from visuals to the tone is like a rollercoaster that's only going up!
'4.34' onwards to be exact is possibly the most exhilarating part of the entire song.  All musicians drum out 'tinak dhin na, tinak dhin yeh tinak dhin hayeee ayyeeee' in synchronized tabla-esque harmony!
AND OH MY GOD, WE ARE COMPLETELY DIGGING ALL THE STYLE STATEMENTS
Ali Hamza rode a Supreme rock star wave while Ali Sethi shining through his vibrant personality with his metallic, hippie bomber jacket. Waqar's subtle formal attire fit in wonderfully too, coalescing the three men's style to a varied perfection within Coke Studio.
Waqar Ehsin's debut hasn't gone unnoticed – his voice breathes Punjabi folk intonations that at times lacked in even both greats Ali Hamza and Ali Sethi!
It was a dazzling debut!
The most endearing part of any video is to see the undying zest and fervor of the artists, and this particular one is nothing short of it
With Ali busting out his most wonderful dance moves, Waqar mirroring the excitement and Ali Hamza too grooving along, the entire melody was an adventure.
P.S. Love you, Ali Sethi <3
Our emotions were a confusing mix of yearning to join in on all the dance
But also wishing to cry a river at the sheer brilliance of the song
And also just sit there in absolute awe and take it all in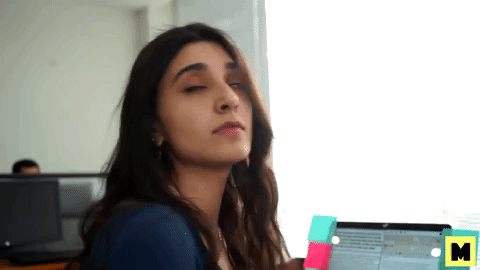 When a song is honestly this good, emotions are all a blur!
Take a bow gentleman and Coke Studio. What. A. Song!
(MangoBaaz is officially on a high).
What do you think about Coke Studio's Tinak Dhin?
---
This post has been sponsored by Coke Studio