Due to an increase in traffic violations in Lahore, the government put some new rules into effect.
A hike in the rate of traffic fines in Lahore has been set to three times what they originally were, i.e. 10,000 Rupees.
And let's just say, it hasn't gone over the best way with people in the city of gardens.
This man just burned his motorcycle to prove a point and unfortunately, (for him), people did not agree.
The video, now going viral, was posted on Facebook. The caption stated that 'Sherry,' the bike owner, was charged with a 2,000 rupee fine. Because of this, he burned his own motorcycle in protest.
Unfortunately, instead of others rejoicing in his stand against the law, the comments on the video have been completely disapproving, unimpressed and quite critical.
It was pretty encouraging to see so many people in favour of the extra safety precaution and even better that they were against something as drastic as burning one's motorcycle.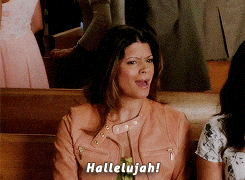 Though we see the appeal in the stand against the justice system, burning the bike may not have been the smartest move. Unless he had a brand new motorbike sitting at home, paying a 2,000 rupee fine would have cost a lot less than buying a whole new bike.
This law might have been what our traffic needed, however, it is too soon to tell whether or not it's going to get the desired effect.
Take a look at the whole video here!
۔2000 چلان کاٹنے پر شہری نےاپنے ہی موٹر سائیکل کو آگ لگا دی. پلیز زیادہ سے زیادہ شیئرکریں پیج لائیک کریں ❤️❤️

Gepostet von Naveed Liaquat Ali am Mittwoch, 3. Oktober 2018
What do you think about the new law? Will it change things for the better? Only bring about more burnt bikes? Let us know what you think in the comments below! Love you.
---
Cover photo source: Naveed Liaquat Ali Via Facebook