It's been a hot minute since the release of Saba Qamar's debut in Bollywood with Hindi Medium and it's already on to becoming the 7th highest grossing film in 2017.   Starring Irrfan Khan and Saba Qamar, the storyline takes a jab at not only the socio-economic hierarchy of the subcontinent but also the stigma we attach with the inability to speak English.
However, in spite of delivering an insane performance, Saba couldn't promote the film in India, itself.
This is why one such journalist from an Indian publication, Bollywood Hungama, decided to write an open letter to Saba Qamar because he couldn't interview her.
Faridoon Shahryar wrote:
Dear Saba,

I must confess that I have not seen any of your dramas but after watching Hindi Medium I shall surely catch up your shows on YouTube. We call them 'Serials' what you guys call as 'Dramas' on television in Pakistan. After watching your sensational performance in Hindi Medium, one word that pops up in the mind and it is apt…Drama! You play a quintessential wife who is an expert in the glorious Art of husband-ko-ungliyon-par-nachaana! The husbands of the world are identifying with the poor plight of Irrfan Khan who not merely migrates from Purani Dilli to Vasant Vihar, he also has to gravitate from the affable Mitthu to the high society 'Honey'.
Faridoon begins his questions and they make you wonder yeh meine kiun nai poocha?!?! A lot of these things we're really curious to know as well.
Did you find a similarity in the taste of Dilli ka khana and the famed Lahori cuisine?
Faridoon took the whole Karachi vs Lahore debate up a whole different, international notch, by adding Delhi among the competitors, as well. And now we reaaaally want to know!
Were there any apprehensions when you decided to play a mother in your first Bollywood film?
With actresses like Mahira Khan and Mawra Hocane playing the romantic leads for these really young, hot men (YES SHAHRUKH KHAN IS  YOUNG AND HOT SIT BACK DOWN), Saba deciding to portray the role of a mother was a brave step, and we really want to know what went through her mind while choosing to do the role.
Do you realize the sort of cataclysmic impact on the audience when there is a possibility of a seduction scene between you and Irrfan but the proverbial TV News channel plays a 'spoilt sport'?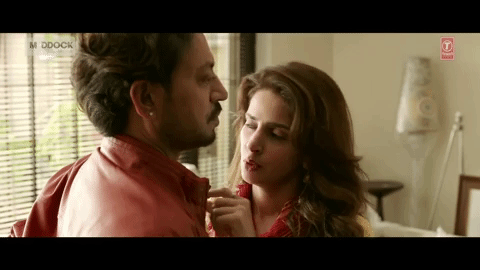 That's one question we really want to know. Especially after Mawra was under such scrutiny after kissing Harshvardhan Rane in Sanam Teri Kasam.
Was there any second-guessing while folding hands in a temple considering the hardliners in Pakistan who have extreme views about such matters?
(Berozgaar critics yahan bhi hain, vahaan bhi).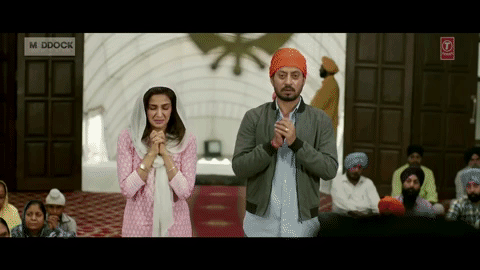 We all know how our people are always on edge when it comes to religion. We show absolute zero tolerance when it comes the slightest portrayal of deviation from religion.
Faridoon also took the opportunity to put forward some other questions like:
-What was your reaction when you heard the story screenplay of Hindi Medium?
-What sort of preparation did you do for getting into the skin of the character?
– How was Irrfan as a co-star? The fact that Irrfan is a world renowned actor, did it leave you awestruck? (He's definitely awe struck and love struck with you for sure by the way).
-Had you ever anticipated that Hindi Medium will become such a cult hit not merely in India but even overseas? What do you have to say to your fans in India who have followed your television work and are now thrilled to see you act so well on the big screen?
At the end of his letter, Faridoon said the nicest thing an Indian has said to a Pakistani in a really long time
"I wouldn't ask you if we can see you working in more Bollywood films as the answer is blowing in the winds and all that one can hope for is that…Kabhi to ye havaaon ka rukh badlega kyunki ummeed par duniya qaayam hai!"
Us, RN: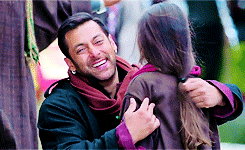 We really hope that one day there is a free exchange of talent between the two countries, till then we will have to do with writing open letters to each other, and hoping we can see talent from either country work in films.
---
Cover image via: hindustantimes.com