Ever been in that position where you're just sitting in front of your Ammi and she is going OFF on you? Whether it's coming home too late, not answering your phone or sleeping too much?
And this happens?
(Scary mama stuff)
Well, this Pakistani journalist just basically gave the most aggressive angry Ammi lecture on live TV. To all of India.
*Scared*
In a live broadcast, this Pakistani journalist Dr Fiza of Kohenoor News got pretty riled up when she went OFF against India in regards to well, everything. It seemed as if the tirade began due to some remarks made against Pakistan whilst comparing India to our country, saying that Pakistan is nowhere near the level of India.
*Still scared*
The 5:34 long video was pretty much a compilation of cheap shots against our neighbour, and admittedly, pretty intense. Everything from criticizing everything from their films, their politics to their social issues, Dr Fiza here did not let one thing slide.
However, gotta be honest here, not much of what she said made complete sense, but we do know that it was pretty savage. In essence,
What she thought she was doing: Showing love for Pakistan.
What she was actually doing: Scaring us for life.
Not really sure what was done to this lady, but heaven save the person who is ever going to be on her bad side.
In the end, the host closed the deal with three very aggressive words, "Shame on you India, Shame on you India, SHAME ON YOU INDIA."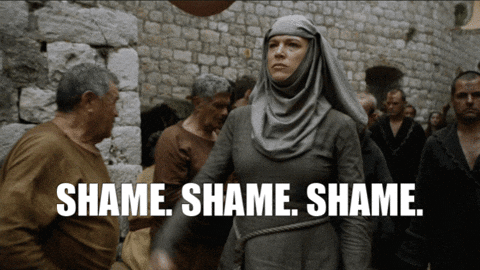 Suffice to say, everyone who saw the video had plenty to say.
Many were entertained and supportive of everything the anchor said.
Others were embarrassed by her behaviour and had no respect for the anchor.
Either way, it was pretty entertaining to watch.
Take a look at the whole video here!
Arey Behn Behn Behn 🔥🔥🔥 Aag laga di Aag

Gepostet von Zubair Khan am Mittwoch, 8. August 2018
What did you think of the video? Of what she said? Let us know what you think in the comments below! Love you.
---
Cover photo source: Kohenoor.Tv Via Facebook