Girls always find it a dream come true when their groom wipes a tear on their entrance. It almost sounds too good to be true, tbh. We totally get it when gora wipes a tear on the stage. But when desi grooms do it, it becomes viral cause hey, that doesn't happen much here!
A video went viral recently in which a groom named Hassaan wiped a tear on the entrance of his beautiful bride
Hassaan who is from Lahore recently got married in Islamabad.
My best friend's husband was all tearyyyyyy when she was entering :')))))! and I thought only western grooms did that!!!!! OMGOSH MY HEART ♥️♥️♥️♥️

Gepostet von Maliha Gazan am Montag, 31. Dezember 2018
The bride entered on "zariya" from Coke Studio and the groom can be seen getting all emotional about starting his new life. The video received loads of comments, most of them praises.
Some people thought this was absolutely goals.
And yes, the guy clearly had some girls fangirling over him
All men take notes, please
Hear me out, ladies! Gentlemen still exist
We asked him about what caused his spontaneous display of emotion and here's what the groom had to say:
"It was totally spontaneous in fact like minutes before I was with speaking to a friend of mine Zeeshan if my turban is looking in place. Before even I could get the answer to that, I saw my beautiful partner coming close to the stage. Finally, the moment I have been waiting for. I laid my eyes on the beautiful girl walking towards me. It was that beautiful moment when I realized that I'm the luckiest guy in this entire world, and I couldn't be more thankful."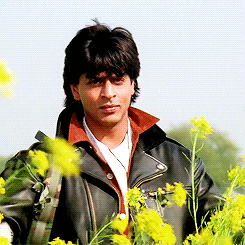 What does he think about showing emotion and crying being not a very desi trait at weddings for guys?
"There's nothing to be western or eastern about it. It's just about how you appreciate life and all the beautiful things that us humans have been blessed with. I don't think it's appropriate to associate emotions with any culture in this age. It was in the moment and it just happened."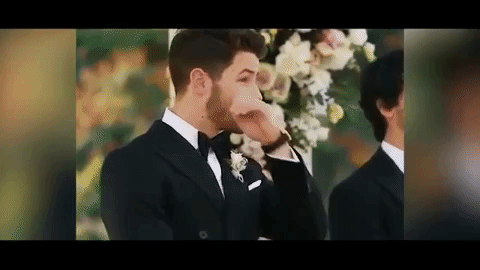 "Embarrassed of what? Appreciating the most beautiful moment of my life?"

It's positive to see that men are becoming more comfortable with expressing themselves without the fear of being labelled as "too sensitive" or "too emo" or "joru ka ghulaam".
Finally, Hassaan gives us a lesson on "log kya kaheinge", when we asked him about his video becoming viral
"I never expected that I would be caught on camera and then be all over social media over night. Yes I feel that I have become a hero which I always wanted to become all my life but feels strange that I didn't have to pretend or act but just be myself. I hope this video will give a lot of courage to all the other men out there who are afraid to express their emotions just because of the fact, 'log kya kahein gey'. I think it's about time when we move and break the barriers and start appreciating the finest things in our life.
What do you think about this beautiful moment that was captured at a wedding? Let us know in the comments below.
For more wedding shenanigans recently, check these out: