So, this desi rap video is rather cringe… to say the least. It's so annoyingly perfectly bad. You'll have to see it to believe how bad it is. One thing we can guarantee, though, is that it's possibly going to be one of the most "haraam" things you'll see today.
It starts off like this:
And builds up to this:
And you're like, it's okay. It's going to pick up at any point now.
They don't care about gol roti? Aww, that's nice. That's really nice.
Then, this happens:
It's like, they're not even trying…
Just hopeless now, tbh…
The desi community online REALLY not having it:
If you thought brown guys couldn't get any worse.. pic.twitter.com/r15axe3XQz

— maha (@mvhx0164) February 16, 2017
Hashtag bantz.
Good thing we have these guys to blame for the original concept: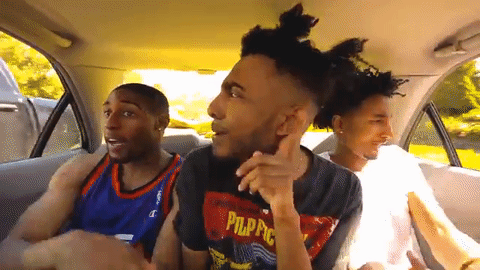 "Khadija" was shot as a parody of Anime's "Caroline" by three Youtubers, Viners and Rappers from Maryland that go by the screen names Shimmerwali, Farosty and Dawid. They usually collaborate on videos under the "RwnlPwnl" account on YouTube while also working on independent projects.
Here's the full song, for your daily dose of cringe so good, it's addictive:
You're welcome.