Ramazan can turn everyone into a naik parveen or naik parvez
Disclaimer: This is a funny take on a character all of us come across during Ramazan. Don't go on 'Haraam Police' on me K?
Ramazan is a good time for self-reflection and self-realization and some people take it too seriously. Don't we all know someone who very conveniently becomes 'naik parveen' and 'shareef zyada' during Ramazan and are otherwise completely different people?
If you said YES and recalled one of those Allah mian ke pyaray banday, you might also relate to these personality traits (read: only during Ramazan):
1. You start saying "Astaghfirullah, Bro" to all your old habits in Ramazan after becoming a naik parveen
Let's go watch a movie? Let's go out to eat? Let's breathe? This person has one answer: Astaghfirullah, Bro! It's Ramazan.
2. For every activity you have to remember the excuse roza hai, bhai
Be it at work or for a University group project, this rozedaar has one tried and tested solution to everything: "Mera roza hai, bhai."
3. You sometimes want to be your haraami self but you remember Allah dekh raha hai
As if their judgmental spectacular beautiful sensational eye-2-eye wasn't enough. This baaji will keep reminding you of the already obvious all day every day at least for the next 30 days (umm.. 18 now).
4. You have to remember saying all your the Alhamdulillahs and MashAllahs in Ramazan now that you're a naik parveen
All of a sudden all the thank yous turn into 'Jazakh Allah Khair' and all the 'Oh, wow! that is amazing' into 'Masha Allah'. Ok, bhai. We get it. Ramazan is here.
5. You stop talking to your haram bae in the holy month of Ramazan because you're a naik parveen now
Bhai Asif (fictional made up reference cause I don't why lolz) will be the first in line after the Imam at the Mosque because of Ramazan. Who cares if Ammi is screaming otherwise and the same Asif is out partying with his boiz (Sorry Ammi I will make it up to you during Ramazan. Allah ka pakka waada).
6. You have to remember to stay away from all na-mehram folks
Keep safe distance and stay at least 20 kms away you non-mehram. Hum sab bhai bhai hain aur bas! Meet me on Eid day and we'll hug it out the Halal way 😉
7. You struggle to stop yourself from abusing
F for fasting only. This rozedaar tries to be on their best behavior during Ramazan. Jhoot bolna, backbiting no can do because gunaah milega.
8. You can't get dirty thoughts and that struggle is intense for you
This brother from another mother has no grey area. There are only extremes. Extreme namaazi, extreme rozedaar, extreme musalmaan. Cause halke nahi aa sakte na in Ramazan.
9. Sawaab hee sawaab everywhere and you find it really hard to stay on the right path
But you gotta do it, bro.
Baaji Asifa (refer to the bhai Asif example again) is a firm believer of making the most of this holy month and believes that all the sawaab multiplies by 10000 times. She is seen helping Ammi during Suhoor and Iftaar, making all the fried yummies. Otherwise, she is papa's Princess and hardly steps into the kitchen.
10. You always remember your Taraweeh time but find it hard to pray all of them
When they pray (let us give them the benefit of the doubt and let Allah be the judge) those 20 rakats every day after Isha.
11. The only memorable dates you have in this month are the ones that you eat to break your fast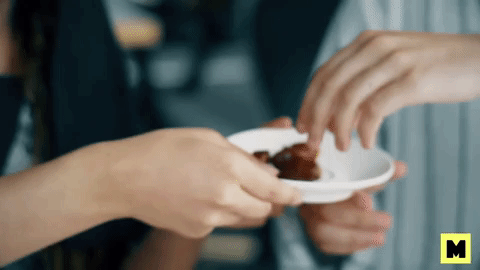 With so much ibadah comes ajar. Yes, this musalmaan has a date every day during Iftaar. A date a day, every day for 30 days, keeps you going the Halal way.
12. You struggle hard not to be greedy with your food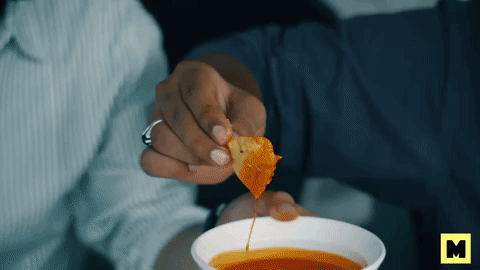 They say people who fast cannot eat much. Oh, you bet! If you witness these boiz eating, you would start questioning all your rozay. And the only justification is: "Yaar, Sehri nahi ki thi na."
13. You look forward more to Eid throughout the month than patiently celebrating the blessings of Ramazan
And because only the Asifs and the Asifas have been good during the whole month of Ramazan, they are the ones who truly deserve to celebrate EID.
What happens in Ramazan, stays in Ramazan.
What do you think ab0ut this topic? Do you know a harami turned naik parveen? Let us know in the comments below!
---
Cover image via: Aaj TV Official / YouTube