Lawn season in Pakistan is not just a couple of months of crazy lawn sales,
Okay, maybe it is. But more than that, it's almost a lifestyle. Whether it's Khaadi, Gul Ahmed or Al Karam, there's always something new on the table.
However this time, it seems as if Saphire is bringing something new, to the Internet. LOOK FAMILIAR?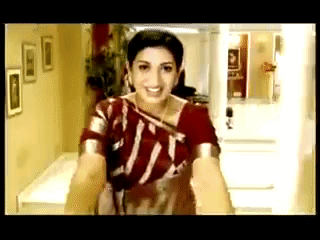 LOL.
Employees in a Saphire shop in Pakistan, it seems, did a little marketing of their own. And then some… Singing along to the opening song of the ever iconic Star Plus show, "Kyunki Saas Bhi Kabhi Bahu Thi", these guys are giving us proper Bollywood vibes and it's basically one of the best things the Internet has to offer right now.
Like, THE BEST.
Annnnnnnnnd the Internet agrees:
And it NEVER gets old.
TOO goooooood man hahaha.
Please, pleaseeeee dekhyn.
Lmao.
Watch the whole thing here!
Have you seen this video? Did you like it? Think you can do something just like this? Let us know in the comments section below! Love you.
---
Cover photo source: Humoristan Via: Facebook/ Hindi Music Via: YouTube