This is how it's DONE, people.
Social media is one of the greatest tools of our generation.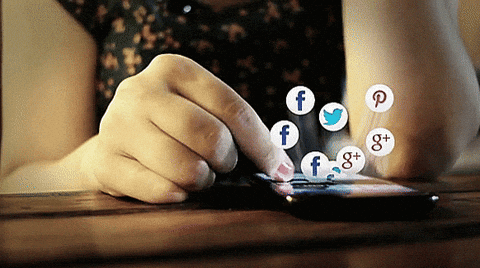 Facebook, WhatsApp, Snapchat, Tik Tok (maybe not). We are in the middle of a digital revolution through which the world and its memes are available at the touch of a button. It has also become a place of business and self-branding. Influencers on Instagram have the ability to reach out to millions of people all over the world with their own unique message.
However, this sense of connection also means that millions of people have the ability to criticize freely and most of the time, are able to do so with little to no consequence. However in this case,
This Instagram account called out a body-shamer for suggesting body image tips through DMs.
Honestly, triggered.
The MG's, is an Instagram account made up of the personalities of both Mishael Arif and Natalia 'Natty' Rashid Malik. The Lahori 'burger bachi' duo YouTubers have been garnering quite the following by taking their fans and followers along with them through their everyday lives and experiences.
On starting the channel, Arif said "I think we started the channel because we were really bored haha. And we thought it would be fun to chat about relatable things. A lot of Pakistani YouTubers are male (and they're amazing) but there wasn't really any Pakistani female 'vlogger' we could relate to ESPECIALLY from Lahore. A lot of the more well known female YouTubers are Karachi based, we thought it would be fun to show people what life in Lahore is like."
However coming back to the issue of body-shaming, upon reading the message Mishael received about her 'body image,' she decided to respond to her and Natty's critic in the calmest and most effective way possible.
Instead of ignoring the message or getting angry with the sender, Mishael put up her response on the account's insta story, to make sure that not only her DM'er receive the message, but also as a warning to anyone out there who feels like they have the liberty to directly comment on someone else's body and image.
Mishael spoke about her own relationship with her body and how she and Natty both overcame their own individual struggles with their weight.
The response was strong, kind, affirmative and more than anything, it was honest.
We reached out to Mishael and Natty to ask them how they felt about the situation and if they wanted to add anything else to the post.
"I don't have anything against the person who sent the message. Nothing at all."
"For me, this whole thing was about how random people find it so easy to pass comments or judgements about other people's physical appearance, be it their skin colour, weight height etc," Mishael said.
"We have been conditioned to think (especially older aunties) that this is our right and that it's fine to say. WHYYYY?? Where did this come from? Don't we get enough pressure/ridicule from our peers growing up as is? And to then deal with it from our elders (esp. fam members) who we look up to and who are supposed to be mature and non-judgemental?"
This is a question we should all be asking ourselves. Though many of us don't have to deal with the struggles that come with a public profile and name, the issue still remains the same in our lives and in our society. Whether you are at the salon, visiting a family member or in the comfort of your own home, instead of us establishing thicker skin, our general society needs to learn some manners. It is as simple as that.
It's ridiculous that though technology and our reach to people have grown so much and come so far, we still have to tackle the most basic emotions and fundamental issues when it comes to talking about one's personal life and body without any filter or respect for the other person's feelings. Hopefully, with more messages like this one from The MG's, we can inch closer to an ideal world with sensitivity and compassion online and off.
Have you seen the post on Instagram? Do you follow the MGs? Take a look at their YouTube channel here! And their Instagram page here for more on fun updates and adventures from the ladies. Love you.
---
Cover photo source: @themgs_lahore Via Instagram