If you've been thinking about making some plans for the summer lately, we think you should venture to the north. And when we say the north, we mean this
Absolutely adorable perfect rainbow bridge in Gilgit, Baltistan.
SO. PRETTY.
The bridge runs over the Indus River and it probably one of the prettiest things we've seen.
Now, we can't say we know how and why this bridge was painted and for what reason, but now that it has been painted, it looks like it's from a completely different world. Somehow looking at it, it doesn't even look like it's in Pakistan.
It's a COMPLETE change compared to its surroundings. Imagine walking around the area and seeing this bright and beautiful bridge out of nowhere. SO MAGICAL.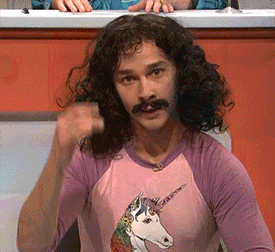 Side thought, wonder if this means Pakistan and specifically Gilgit is announcing their acceptance for the LGBT COMMUNITY!?!? Okay, probably not but a girl can dream.
Either way, the bridge is stunning, and people all over the Internet are completely in love with it too:
SEE! IT'S A POSSIBILITY!!!!!!!
It really is such a good start.
Super awe with heart emojis.
LOVE.
Yup sameeeeee, packing our bags bye!
Oh and just btw, the photographer who took this picture? Agha Janib? Just take a look at all the other insane images he has:
PURE TALENT.
What do you think of the bridge? Trying to go visit? Wanna go together? DONE! Let's go! Let us know what you think in the comments below! Love you.
---
Cover photo source: The Express Tribune Via: Facebook