If you haven't been victim to this INSANELY ANNOYING picture yet, you must be living under a rock
The photo has caused so much confusion
Ok. The shoe was most definitely grey/teal… and then I stared at it for a minute trying to convince myself otherwise… now its pink/white

— Tom Giles (@TomGilesNBCS) October 12, 2017
deadass looked at this earlier, saw grey and mint. looked at it again just now and as i stared it slowly transitioned to pink and white???? pic.twitter.com/GpeEcS3h0h

— elle (@hunified) October 13, 2017
And fights
How tf is the shoe white and pink like wtf i want whatever y'all smoking because BIH NO it is BLUE and GRAY gtfo with ur color blind ass

— Spooky Kira (@bigassweeb) October 11, 2017
People even took out polls and surveys to confirm
Is the shoe in my last post

— Boulas (@yanni_k11) October 12, 2017
Well friends, we thought we would put you out of your misery and solve the mystery that is the 50 shades of who knows shoe:
*Drum roll*
Ladies and gentlemen, pink and white is the true color of the shoe
Sorry, #TeamMintAndGrey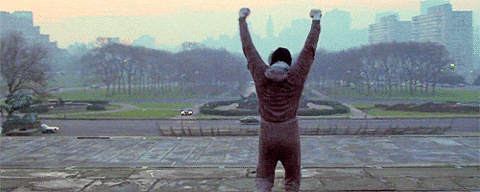 Or lol, 'Mahogany Rose & True White' (also called"Blossom and White in some other versions of the Vans regions of sale)to be exact.
Taken directly from the website, Vans new arrival, the 'Old School' has been quite the hot topic lately. Confused people around the world have been trying to figure out whether the shoe was mint & grey or pink & white. Well there you have it folks, you and the rest of the world now know the true colour of the shoe.
SCOOP: the shoe is a pink and white Vans Old Skool. They don't make a grey and teal version. You're welcome. #pinkandwhiteshoes pic.twitter.com/SnLKg7q58X

— Chelsea Traynor (@ChelTraynor) October 12, 2017
the original picture and the actual shoe on vans' website
get your brain checked, the shoe is pink pic.twitter.com/pyG34d9Qr8

— phuckfas (@phuckfas) October 13, 2017
I'm done. Why are people seeing this shoe as grey and blue. These are PINK and WHITE vans. End of story!!?? pic.twitter.com/Kpf0ct0Iif

— Nisa (@NeisaUsta) October 12, 2017
The shoe is clearly a Vans. Vans only sell that shoe in pink and white. No grey and aqua. Who has aqua soles of a shoe? Case closed. pic.twitter.com/toFY4Vf4Cq

— Jessica Pitocchi (@JPitocchi) October 12, 2017
Though it may have distressed many of you, at least it didn't take too long to figure it out. Unlike the other time we were put through something similar…
UGH, IT'S BLUE. *Hyperventilating*
It makes you think though, the shoe itself is a new arrival by the company…What if all of this was just a marketing plan!? What if we just completely fell into their trap and everything IS A LIE!?!
Anyway, *ahem*, it seems as if the most recent colour war can finally be put to bed now that the truth and Vans, has revealed itself, here's hoping that companies and clothing houses around the world can start writing colours on their products or at least on their tags.
What did you think the shoe was? Do you still not believe it? Do you demand answers? It's okay, take your time to process. Let us know your colourful thoughts in the comments below! Love you.