Ladies and gentlemen, exam season is finally here! (throws up) Whether you're a straight A student, an average B/C+ student or the kind of student that doesn't even know that it is exam season, you know how it is. Especially when it comes to the cherry on top of all this test taking sweetness: the azaab of an all-nighter.
We all have been victims of all-nighters. Studying for your physics mock? Your MDCAT test prep? Literature O-level? Islamiyat and Pak Studies? Yup, bohot se all-nighters aanay walay hein. So, before you get ready to study through the raat (wooohooo!), see if you can relate to any of these wonderful moments that happen the night before your exam:
1. Freaking out
Don't worry, this is normal. This feeling usually hits early on in the night and comes and goes as it pleases until it's finally time to take the test. It also gets stronger and more intense as the night progresses, don't fight it – just let it happen.
2. Rona dhona
This usually comes with the freak out. Also normal. For those of us that are especially sensitive, have a box of tissues handy so that you won't have to waste precious cramming time looking for them. Challo, you can do it, Shaabaash.
3. Cramming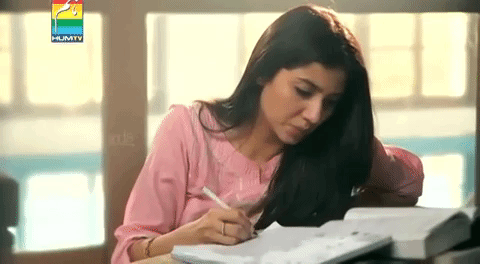 Speaking of cramming, once the heavy emotions subside, you can finally get started on trying to fit a year's worth of statistics in your brain in one night. No worries! You can do it.You know the best part about trying to cram in the middle of the night in Pakistan? When the load shedding kicks in and you have absolutely no internet connection to reach your study sources.
But not to worry! With the new STEP app by PGC entry test preparation app, you can actually make a pretty decent dent in that huge pile of past papers you've been using as a tissue to wipe your tears. The app runs without any internet connection at all!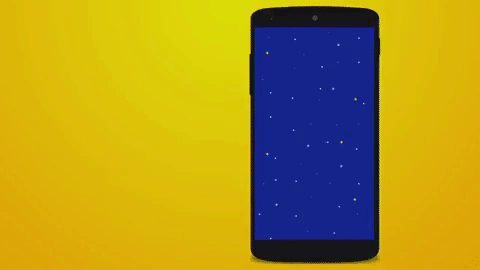 Hey, it is the 21st century after all!
4. Khaana peena
Yum the best part! As soon as you feel like you're making some headway, you will instantly feel the need to stop studying and eat. Food is fuel for you and the brain, so it's good to indulge! Just try and stay away from the sugar.
5. Thora aur rona dhona
As we said, it comes and goes.
6. Complaining about how much studying is left
About 30% of the night will be you tweeting, insta-ing and snapchatting all of your efforts towards studying. Most of the captions will be about how much of your syllabus is still left to cover. It's okay, most of your classmates will be doing the exact same thing so at least you'll get a ton of likes!
7. Making to-do lists
About 60% of the rest of the night will be used in making 'to-do' lists. You will carefully split up the syllabus into different time slots, you will assign 15 minute shifts of nap time and a collective half-hour or so dedicated to taking a break*.
*=  45 minutes on social media.
8. Calling friends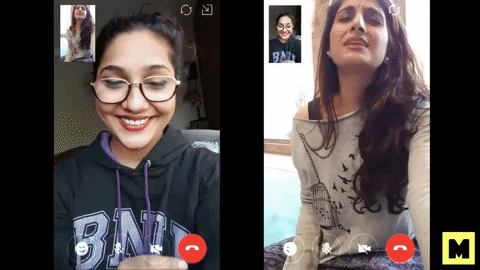 Thinking they will be helpful, you will call and text your friends, asking for help and moral support. If you friends are anything like you, they probably won't be of much help. Instead, they will most likely be in the same position as you.
9. Texting the smart kids
Since your friends were SO helpful in the studying department, you will finally put aside your pride and reach out to the smart kids or 'parhakoo's' of the class. Depending on your relationship with them, you will either, a)  get help or b) be told to 'dafa ho.'
If the answer is b), don't worry the new study app STEP, has it's very own counselor feature that can actually get you the help you need!
10. Bahaanay
At this point of the night, you will most likely resort to having to think of ideas and excuses to get out of your exam. 'Uff, I think fever hogaya hai,' 'School mai is ko cover hee nahii kiya tha,' or 'It's my tutor's fault,' are just some of the most popular choices. Take your pick!
Fair warning: None of these will work. Get back to studying.
11. Thinking about alternative life paths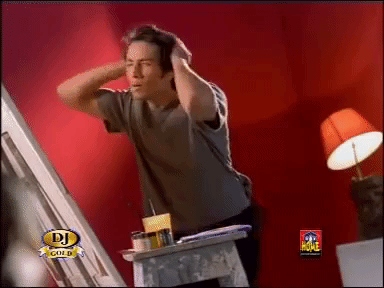 Why not choose a different career path? Different major? Dream? Or you can just get married! Also a lot of work…
12. Calculating the lowest grade you need to pass
All you need is 112/100 for an A! No problem!
lol jk, 56/100 le lo, pass ho jao gay.
13. Asking Ammi for her duas At this point, it's time to ask help from the real super power, Ammi. They are guaranteed to always work, right?
14. Actually studying
And with what's left of the night, once all the freaking out and bahaanay are out of the way- you'll finally be able to study! It's an art, really.
---
This post was sponsored by STEP.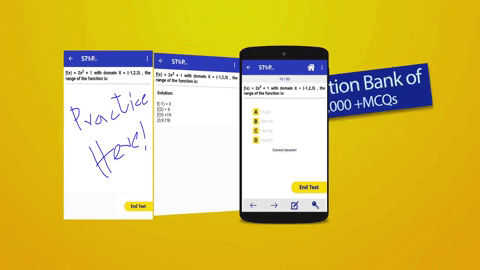 Brought to you by The Punjab Group, STEP is a new study tool app that will help you in your all-nighter distress. Whether you're taking your MDCAT's, LMDCAT, ECAT or a number of other entry tests, the app facilities you with your personalized counselor, past papers at your finger tips and in-built scheduler that keeps tabs of important days like the NTS test date. The STEP campaign also has their own faculty and staff on board to coach you.
As a special incentive for studying hard, STEP is offering their own 'Achiever's Scholarship '17', in which the top 50 scorers in the MDCAT and ECAT will be sponsored for up to 5 years! Definitely not something you want to miss out on.