Before you say it, I know. Okay? I know. Yes, I do have to be a whole new level of lifeless to come across this piece of news. Yes, I was stalking Rakhi Sawant…and Nouman Khan. It's just something I do, okay?
I mean…how can you not stalk the two? Rakhi is HILARIOUS (albeit super problematic)
Especially since she announced her upcoming marriage.
She's REALLY been going all in with the shaadi content
All premium quality stuff, too
And then there's Nouman Khan…the "legend," in his own words. (And I agree. What a queen.)
Man…if I could dance like that…Oof.
Now both Rakhi and Nouman are known to be…unique. And they've got their own following in India and Pakistan based off their antics. So you can imagine my surprise when I find THIS video of Nouman Khan on Rakhi Sawant's profile.
Basically, Nouman Khan congratulated Rakhi and Deepak for their upcoming shaadi in this video. He talks about how Rakhi's a dancing diva in India and how he's a dancing diva in Pakistan – which, I mean, okay. Sure. (Madhuri is SHAKING.) Moreover, he also hopes that "Deepu" takes care of his bhabhi, Rakhi.
BUT, Nouman Khan also stated that he'd be attending the wedding. 
I mean, I'm not sure if he's gotten an official invite or anything, but man, who knows. I never thought I'd be writing about Nouman and Rakhi ever interacting, so I mean I won't be surprised if this happens too, ya know?
And tbh, I see it. It's not the craziest thing in this entire scenario.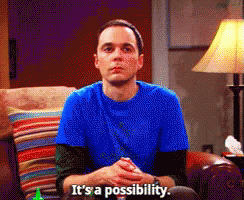 But hey, Rakhi sharing the video doesn't necessarily mean he's invited, right? Maybe she just thought he's a fan. That's what I thought too. Then I started scrolling and BOOM.
Found this gem:
Yes, that IS a video of Nasir Khanjan congratulating the two. AND saying he's received tickets for the wedding and he'll be flying in with Nouman. Oh, and he threw in the fact that they'd be getting other famous Pakistani celebrities too. Like Fawad Khan. And yeah I mean, I totally see that happening.
Well, I don't know what's about to go down, but when I find out as and when I stalk – uh – keep tabs on Rakhi's profile, I'll let you guys know too. Aisi information sirf apne paas nahi rakhni chahiye. You're welcome.
Let me know what you think about this ambitious crossover in the comments below.
---