Every 90s kid would remember their first Strings song. For me, it was "Duur". I was nine years old and knew all the lyrics to which my mother would always scoff, "gaanay yaad ker liya karo – tables tou apko aatay nehin". I wasn't really someone who listened to a lot of Pakistani music but boy, their tune was catchy and it kind of helped that they were standing in the middle of the desert, talking about their muse and how they wished they could win her over.
Inn aankhon ke rastay, mein usske dil mein samaau'n
Ten year old me: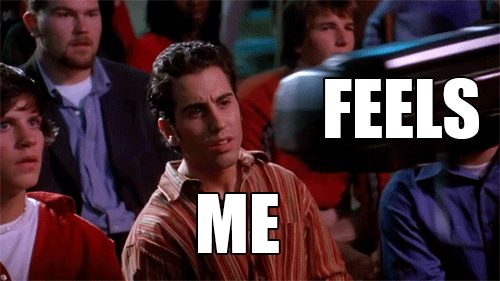 Fast forward the next few years, Strings quickly rose to fame, giving us hits like Najanay Kyun which was used as an OST for the Hindi dubbed version of Spider-man 2
Chaaye Chaaye with a hint of mafia
Zinda which was taken up by another Bollywood flick/remake of Korean "Old Boy"
"Yeh hai meri kahaani…"
All the while, their debut song "Sarr Kiye Ye Pahaar" wasn't short of an anthem for the 90's kids.
That, and "Bichra Yaar", become beautiful melodies and stints featuring Bilal Maqsood's honey-dipped voice. This was right about the time I started crushing on Bilal.
Which is why Strings' recent mash-up of "Najanay Kyun" and "Bichra Yaar" on this week's episode of Pepsi Battle of the Bands 2018 will make you pine for the times that were.
Faisal Kapadia and Bilal Maqsood have aged like fine wine but the magic in their voices still remains.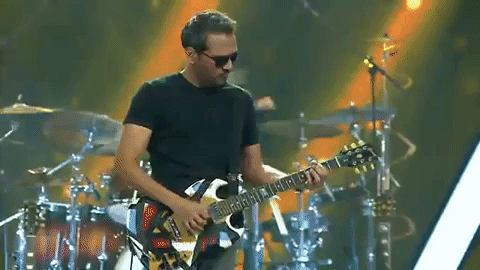 Faisal Kapadia takes the lead for their own cover of Najanay Kyun and aces every note. Of course, why won't he? He's the OG.
And Bilal Maqsood, my homeboy, I have no words…
FINE. OH SO FINE.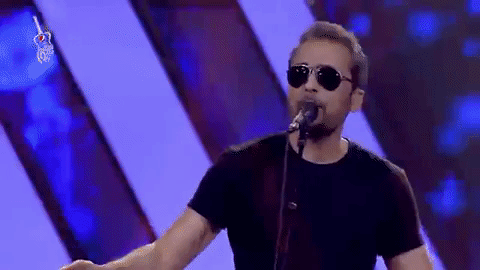 The sounds have been upgraded to a 2018 rendition and the band comes alive on the Pepsi Battle of the Bands 2018 stage.
Pakistanis have been taken over by nostalgia ~
MILL GYA WO
JO CHURA K
MERI AANKHON SE NINDIYA
LE GYA THA
DOOOOOOOR IK GAAYON HAI
WAHAN THANDI CHAAYON HAI
BEHTI NADIYIA
JANA HAI NADIYA K PAAAAAAAAR
KARAY MERA INTEZAAAAAAAR
MERA BICHRAA YAAAAAR
MERA BICHRRAA YAAAAAR

— HASSAN حسن (@AurTezHassan) July 29, 2018
lakhon dukhon mein akela hai mera ye dil bechara no more

— Faizan. (@merabichrayaar) July 29, 2018
Getting a warm fuzzy feeling watching Strings take the stage at Pepsi Battle of the Bands. That band has survived thirty years, which is shocking cause most bands in Pakistan break up after reaching their peak. #PepsiBattleOfTheBands #Strings

— Manal Faheem Khan (@ManalFaheemKhan) July 30, 2018
Watch the full performance here and tune in every Saturday to watch them judge Pepsi Battle of the Bands:
A special shout-out to this epic drummer emulating all of us: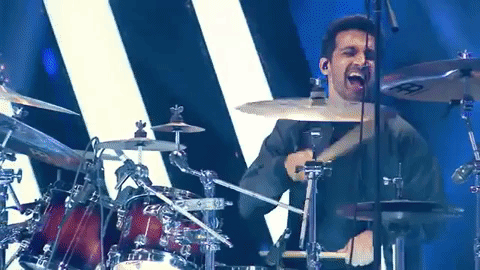 What are your thoughts on Pepsi Battle of the Bands 2018 season so far? Which band are you supporting? Did you enjoy strings comeback on the stage? Let us know in the comments section below.
---
This post has been sponsored by Pepsi Pakistan.