Sohai Ali Abro held a cigarette for a shoot and people cant handle it.
Ever since 'The Motorcycle Girl', Sohai Ali Abro has seemed to establish herself as rather rebellious, empowered woman who gives no f*cks about what everyone else thinks of her. Maybe she was always like that and the movie just helped us, the audience, see that in her.
She recently put up a showstopping performance with Azfar Rehman at the fashion week in Karachi and dazzled the ramp with her presence.
Khair, what REALLY caught our eye was this epic image floating around from her recent photoshoot where she can been seen smoking like a boss
Don't get us wrong, smoking is injurious to your health and is definitely not something that makes you look "cool", but given how women are the only one's who appear to be shamed by the public for it, the choice to do it in a shoot is rather powerful.
Oh DAYUM!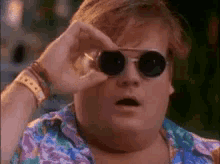 As said earlier, we do believe that smoking is injurious to health and should not be promoted but she looks HOT! Especially given how there has been an extreme level of slut shaming and harassment that Mahira Khan received when she was photographed not too long ago sharing a cigarette with Ranbir Kapoor. Pretty sure we all remember that, eh?
As soon as the picture was released, Pakistanis had a meltdown. OBVIOUSLY!
Some really loved her image.
But then it was discussed that smoking should not be glamorized.
Well, agreed. Smoking is definitely not something that needs to be "promoted" as such so a photoshoot may not be a very positive depiction of the activity but then again we do have a very "tense" history with famous women smoking in their private lives and getting shamed for the choices they make, privately, for themselves.
Also, since the caption to Sohai's photo used the word 'powerful', people seemed to have a problem with it.
They highlighted  that it is stupid to address something so dangerous as 'powerful'.
People did raise the point that this is how young and vulnerable minds are misled into believing that smoking is "cool", which actually does make sense.
And the fact that 'women empowerment' shouldn't lead us to think that anything that's dangerous for men is 'cool' for women.
So basically, everyone has lungs and no one should be shamed for smoking because, "it's not what ladies do". It's wrong because it's not healthy for any human being.
Khair, jo bhi. We cant wait to see Sohai Ali on our screens for her upcoming projects.
What do you think about the shot? Is it really 'powerful'? Let us know in the comments.