Wedding season is finally here and amidst all the frizzy hair and sweaty makeup, we all know we love every single thing about huge desi weddings. And we love them even more when it comes to a sibling's wedding.
Whether it's your sibling, best friend or super close cousin – there are just some things that are specific to close weddings. The good, the bad – the aunties, here are some of the things that happen when your sibling gets married.
1. You're the one who always ends up with saray kaam 
A helping hand? More like your entire body, limb for limb. Whether you're the brother or sister of the bride/groom, you will somehow and out of nowhere be given a number of tasks to complete before the big day. Most of the time, these small tasks turn into the entire wedding and well now you're the wedding planner. Great.
2. You have to be their personal assistant, waiting on them constantly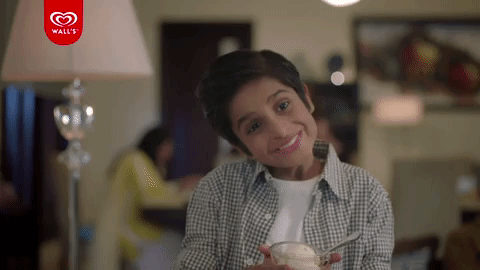 Say goodbye to your social life for the next couple of months, it's wedding time. Forget about your friends, social media or any kind of fun activity outside of your home. This is your full time job now, no pay, but all the benefits of a wedding you will never forget.
3. Oh, be prepared for emotional breakdowns. Lots and lots of tears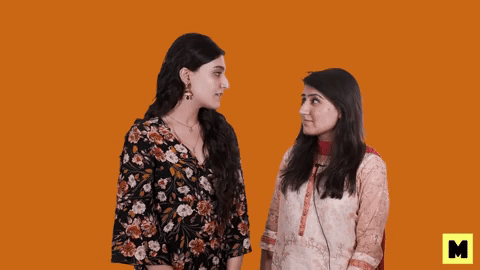 Part of your job as personal assistant to the bride or groom? Having a pack of tissues ready. They'll need it but so will you. Even though it's an exciting time and it seems as if everything is super hectic, changes are about to happen that you may not be prepared for. It's alright though, since at the end of the day, fam is fam. Love you.
4. Be ready to protect your sibling from nosey aunties and their nosey questions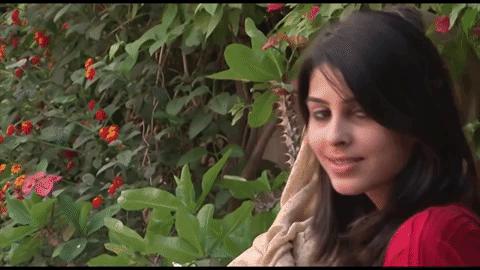 It doesn't get much worse than nagging and noisy aunties to ruin your sibling's day. Keep em away friend, keep em away.
"Honeymoon keh liye kahaan jaa ray ho?" Cringe.
5. Your whole home will be completely taken over by family and friends

Shaadi wala ghar is no joke, be ready to surrender your room for the next month. *Sigh*
6. You'll have to keep telling them how much you love them
Remember the panic attacks and emotional breakdowns we talked about? Yeah this is basically an extension of that. Always have your arms wide open for comforting hugs and deep talks. This is an important time for everyone, give em' the love they need.
7. You guys will fight, allllllll the time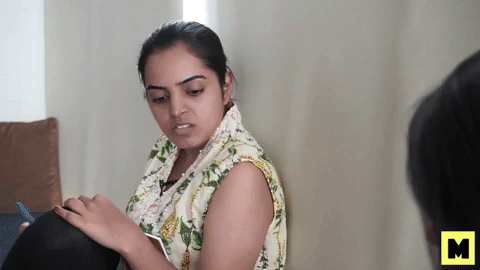 Lolsy, don't be fooled, there will be a ton of love for sure, but for every heartfelt hug – a huge fight over something stupid. #SiblingThings
8. You'll start telling your honay walay bhabz or bhenoi your sibling's darkest most embarrassing secrets to get back at them for fighting with you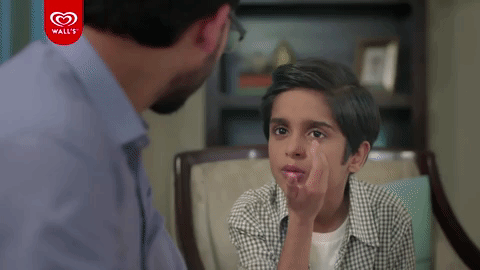 "Acha, has bhen ever told you about the time she got stuck in the bathroom…?"
9. And then you'll make up, alllll the time
For every fight, another hug.
10. You will be your siblings personal driver and fashion advisor literally all.the.time.
Uff, okay boys – you might not have to deal with this as much as the girls' do, but uffff. Be prepared to see every corner of every market around. Oh and don't be surprised if apa wants to make a quick trip to India for some shaadi keh joray. Good luck lovelies, you'll be fine.
11. Oh yeah, it's in-law time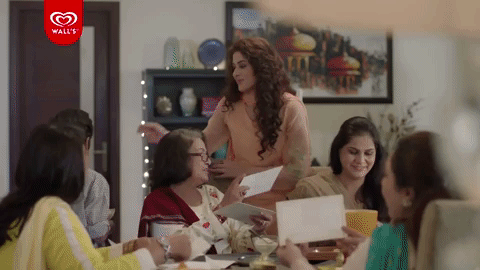 Welcome to in-law central. You will be expected to say hello and know the name of every single person in your sibling's fiance's family. Oh and you'll have to make sure to remember to say hi to every one no matter where you see them. Forever. And always. Bus. 
But hey, fam is fam. Right?
12. You've got to be on your BEST behaviour
It doesn't matter where you are, what you're doing – wedding season means being on your absolute BEST behaviour. AT ALL TIMES.
13. Lolsy you will get tons of closet space
Okay I mean it'll be sad when your sibling leaves and all (if they are), but like. Closet space. Lolsy.
14. Parties, lunches, dinners, breakfasts, chai's…
Uff, so there will be no way to get out of any of the above mentioned social gatherings. Get your social skills and appetite ready for all the parties, lunches, chai's and brunches that you and your new in laws will be having for the next couple of months. Like I said, no more social life.
15. You'll start Looking out for random moments to share with your sibling before things start to change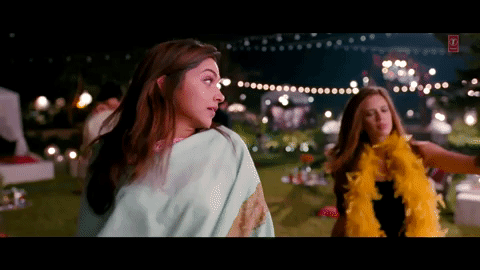 In between all the craziness, time to hang around and do nothing will become precious. Whether it's sitting around with a cup of tea or gossiping in the middle of the night. Those are the moments you'll really miss when she's gone.
16. The fact that your sister is leaving will start to hit you
As soon as you start the packing and moving process, the house will start to feel empty and you might get a little lonely. Don't worry, this is going to be normal.
17. You'll feel a hundred different things but you won't be able to voice them aloud
No matter how sad you may start to feel or how heavy your heart gets, you'll feel the need to keep it in to keep your sibling from getting upset. This may be one of the hardest things about your sibling getting married.
18. You wish this time would last forever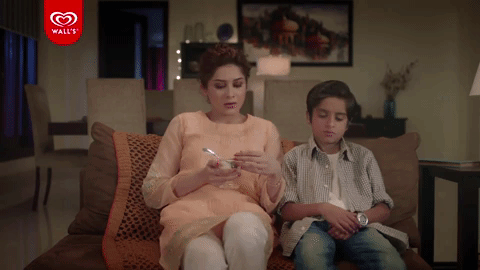 Months and months of planning will turn into a few short days of fun, excitement and love. And before you know it, everything will come to a halt when everything has been said and done.
Enjoy every second of the craziness that is going to come flying your way.
19. Then we'll end all the festivities with everyone telling you that you're next
The second the wedding ends, the attention won't. Be ready for aunties to start poaching you about your own wedding. Great.
Do you have any stories of when your sibling got married? Do you not have any siblings? Are your best friends your siblings? Do you hate marriage but love shaadis? Let us know in the comments below! Love you.
---
This post was sponsored by Walls. 
Wall's Pakistan shows us they know exactly how it feels when siblings get married, check out the struggles in their new video!