Dress shoes, joggers, chappal or slip on's – you name it. Shoes aren't just pieces of clothing for some, no no, they're a lifestyle. It doesn't matter if you have 75 pairs of the same type of shoe or a single pair you literally have never worn, a shoe addict does not have to explain their shoe choices.
So, here's something you can relate to if you're a show addict.
1. You may have 2832 pairs of shoes that look exactly the same
To you they may seem like the exact same pair times 12, but really – each pair has it's own detailing, it's own style and well, it's own personality tbh. No two shoes are the same, friends. Ever.
2. You'll have shoes in your closet that you've only worn once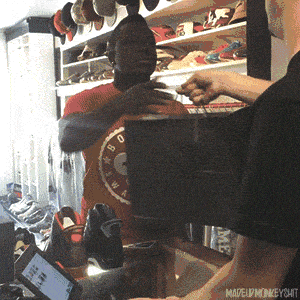 Sometimes you get into a mood and you see a certain pair of shoes that match that mood and then you're never in that mood again. Also some shoes are just too nice to wear twice.  Makes sense if you don't think about it too much.
3. You can NEVER stay away from a sale
Okay, sorry what sort of a person goes to a sale and leaves empty handed? If you know there's a hot sale, like the 15% off one at Hush Puppies, you don't NOT take advantage of this. Shoe addict or not, this just doesn't make sense.
4. Going to a shoe store can be PURE torture for you
AND WE MEAN PURE. If you enter a shoe store once, you're basically inclined to not leave it without anything.
5. You have shoes in your closet that you haven't worn at all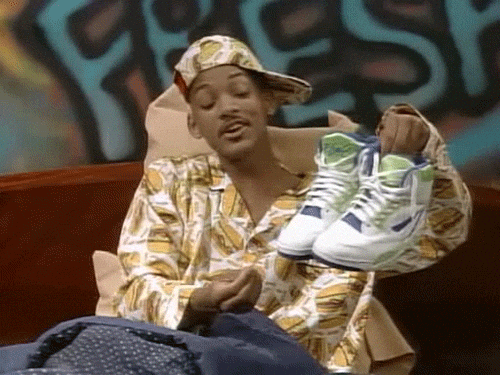 Ahem, point number 2 dekhlo for explanation. Okay bye.
6. Outfits will be planned around your shoes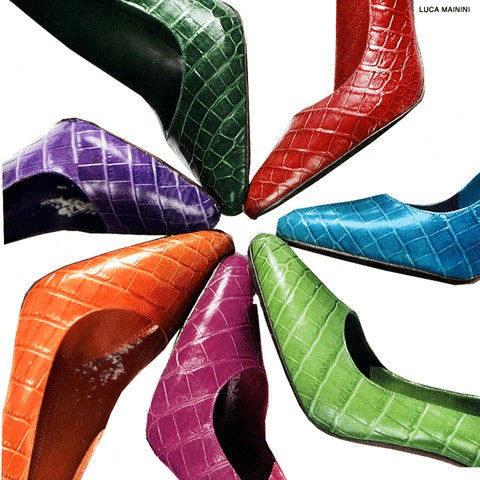 Red shoes with the perfect white shalwar kameez? Yes please thank you so much.
7. But if you do see a comfy shoe, you'll run for it
Every shoe addict knows a good shoe is both stylish and comfortable. Best of both hona chahiye and Hush Puppies is a great place for it.
8. Or you may even buy shoes that don't even fit
HelllOooOo, they may not fit your feet but they fit your soul and sole GET IT?
9. You may end up spending all your money on a new pair of jootay
Honestly, what else is money for? Besides khaana, bills and essentials here and there… SHOES COME FIRST.
10. If you see a pair you like, you'll beg and stalk until you have them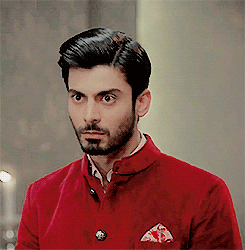 All it takes is one pair of good shoes to win over a shoe addict. Doesn't matter if you only saw them for a minute on someone on the street or by stalking a random stranger on Instagram – if you like em, you gotta have em. Bus.
11. You might even refuse all other forms of birthday gifts
Please be warned – shoes for shoe all birthdays, anniversaries etc.
Good thing Hush Puppies is having a sale, saal keh saaray gifts leh lo. You're welcome.
12. You are personally offended when someone says 'they're just shoes'
Learn how to differentiate between peshawari chappal/khariyan and kola poori, please.
13. The ultimate tragic ending, of course is when you have to part with a great pair of shoes
Haye, every shoe has its own tale and sometimes tales have to end. V sad. V, v sad. But friends, with every loss, comes every gain. Happy shopping!
Are you a shoe addict? Do you know a shoe addict? Can you count how many pairs of shoes you have? Have we said the word 'shoes' too many times? Let us know in the comments below! Love you.
---
This post has been sponsored by Hush Puppies.
HEY FRIENDS,
Hush Puppies has put a flat 15% off on all of their shoes! *Sounds of shoe addicts freaking out everywhere* Yes, it's a sale we know you can't resist so get to the closest Hush Puppies near you and get shopping! Love you.