The first week of September has been pretty eventful already. Nothing says back to school like a national controversy around alcohol.
Chief Justice Saqib Nisar raided the former PPP leader and Sindh MPA, Sharjeel Memon's hotel room and found bottles of 'alcohol.'
Later on, it was revealed by Sharjeel's driver, that the bottles were non-alcoholic, and instead, filled with honey and engine oil.
Aik mein sarsoo ka Tel, dosri mein canola oil. Bahut khoob 🍸Teesri mein money plant ki bail laga dein sharjeel memon. Gharelo khawateen kabari se imported Sharaab wali bottles le Kar Ghar ki khoobsurti mein izafa karti hay 🍀🍃🌿 pic.twitter.com/tqUtzCPxGL

— Jajja (@SumairaJajja) September 1, 2018
OK. We know a cover-up when we see one.
And just as we thought Memon was going to be accused of being in possession of alcohol, reports of Memon's blood tests showed no trace of alcohol in the politician's blood stream.
Yah. OKKKKKKKK. – Which is basically how the rest of Pakistan reacted.
Watch the magic now. Liquor to turn into honey and hair oil. #SharjeelMemon

— Syed Ali Raza Abidi (@abidifactor) September 1, 2018
It would be interesting to see how they defend him now. Will they pin it on #honey coz #desitotkay ? Or nothing much will happen coz سب ایک ہی تھالی کے چٹے بٹے ہیں #SharjeelMemon

— Darvesh (@QuddusiMahmood) September 1, 2018
Sharjeel Memon ke kamray se shehad aur cooking oil ki botal baraaamad.

— محمد شبیر سجاد کاظمی (@HaayeShabbir) September 1, 2018
The results were followed by a frenzy on Twitter of Pakistanis going crazy over the validity of the documents. And in the most recent news, it turns out that they were on to something.
So Sharjeel Memon got a blood test done for alcohol. No traces found. He got it done from AKUH. So what's the truth here? Aga Khan was paid or Sharjeel wasn't drinking.

— Fatah (@fatah_pak) September 3, 2018
According to a statement issued by the Agha Khan University Hospital, Sharjeel Memon's blood samples were not taken directly from Sharjeel and were instead sent over to the hospital from another hospital.
Official statement by #AKUH clarify that the hospital only received #PPP lawmaker #SharjeelMemon's blood samples from another hospital and can't confirm if it is drawn from the patient. pic.twitter.com/Lw2NVY5LVr

— Ahmad (@ahmad_online) September 4, 2018
After seeing the reactions of people on the Internet in regards to the results from the hospital, AKUH released the statement to clear their own name from the situation.
#AKUH says can't confirm blood samples were drawn from #SharjeelMemon https://t.co/6A5Aieja9g

— ARY News (@ARYNEWSOFFICIAL) September 4, 2018
"AKUH did not draw the blood sample from the patient. It is, therefore, not possible for AKUH to confirm whether the sample was drawn from Mr. Memon or when it was drawn."
So, the mystery of the bottles continues as Sharjeel's blood samples have yet to be cleared of any alcoholic content. Just saying, the fact that his bottles were filled with honey and engine oil should have been a tipoff.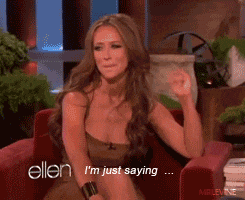 And clearly, Pakistanis are not at ALL surprised by this.
We already knew the samples didn't belong to #SharjeelMemon 😂😂😂🙏🙏🙏

— shahana Khan (@shahana03862615) September 4, 2018
Partners in crime!

— Faisal Khan (@mfaisal98) September 4, 2018
What do you think of the whole incident? Not bad entertainment for the start of Naya Pakistan. Let us know what you think in the comments below! Love you.
---
Cover photo source: @SumairaJajja @Ahmad_Online