A recent snippet of what looks like a Malaysian shampoo ad for hijabis has been making rounds on social media. 9gag posted it which basically means it BLEW UP.
The snippet shows a woman putting on shampoo over her hijab because apparently you can't show hair on Television kyunkay logon ka imaan khraab hota hai. People were quick to jump on the hate parade, talking about how "wrong" this is, how "backwards" Islamic countries are; the usual Islamophobic shenanigans.
Here's the snippet causing all the uproar:
I'll admit, this was hilarious at first. I might have snuck some giggles here and there and rolled my eyes. I wasn't alone, there were TONS of people online posting comments and tagging their friends.
Me, basically:
These guys who just couldn't believe their eyes:
The fukboi 101
A whole new world unexplored:
Some very important questions:
Religious bashing etc.
Turns out, the video is actually a parody of an old Sunsilk ad by a bunch of video creators in Malaysia that go by the name, Mr The All Shared.
These guys are known for their comedic and tongue-in-cheek content.
Their product? Escaves. The message? "Our headscarves are as comfy as how your hair would feel after shampooing", as told by Escarves representations to a Malaysian publication.
"In the past, young Malaysians had old-fashioned ways to meet their crushes. They would bump into each other at the library, then someone would drop their books and notes. After that when they were helping to pick up the fallen items, they would exchange shy glances. Super dramatic! But the youth nowadays have it easy as they can just use social media to approach their crushes.", they elaborated.
To be honest, the fragrance to attract men is STILL the script to a lot of the Pakistani advertisements.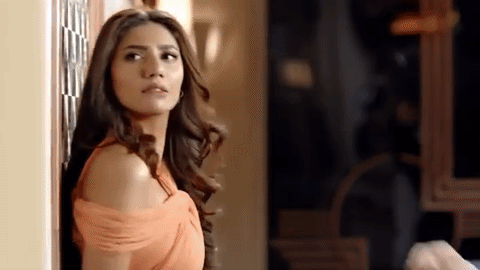 Bus shampoo, sabun, detergent lagao aur shaadiyan kerwao. 
Anyway, there you have it folks. We've got to appreciate the creativity there but there is no actual shampoo for hijabis. Yep, they are regular janes like us who use the SAME PRODUCTS as us.
Surprise, surprise. *cue multiple camera angles Star Plus style*
But hey, the parody video has gone viral, gotten amazing traction and amassed views which is what the end goal is after all.
In the end, let us leave you with this MASSIVE LOL:
Sunsilk, time to get the R&D on this ASAP.
---
Cover image via: Mr The All Shared / Youtube