Sham Idrees is back at it AGAIN with his cringe fest videos and friends, we've got to admit, this one, in particular, has us feeling some type of way.
Yup, that's right Sham actually proposed to Froggy and surprise surprise, she rejected him. Also lol, pretty quickly.
Sham had been hyping up "September 18th" in a number of his videos, saying that it was going to be a 'special day,' and that he was going to propose to the woman he was going to marry.
Obviously, all of his fans KNEW it was Froggy because literally who else on this planet would it be.
Just take a look at his YouTube page. It's all an ode to Froggy.
Case in point.
Of course, it was all rainbows and butterflies for fans of the two who had been dreaming of the day the two of them would make it official. Except, well, plot twist, Froggy said no.
And since everyone was dying to find out what went down after her rejection, Froggy and Sham sat down in probably one of the most real videos they have done to date.
Obviously not before Sham used it all to end up making more content detailing every step of the aftermath and really hyping it up.
Finally, Froggy explained to her fans why she said no to Sham's proposal in their latest vlog together.
So, according to her, Froggy didn't reject Sham because she didn't love him, but only because she had her own 'personal issues' she wanted to deal with. She also cleared the air on the 'engagement ring' she always has on which turns out, belongs to her mother.
Easy to say, their fans were just as heartbroken as Sham.
The only silver lining we heard in the YouTube fairytale was that Froggy did not say no to Sham forever. Honestly, it still seems like a ploy to gain followers because why else did homegirl get so dressed up to see Sham propose to ANOTHER girl.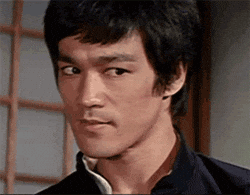 Guess we'll just have to keep on watching the roller coaster that is Sham and Froggy.
What do you think of the videos? Do you think it's real? Let us know what you think in the comments below! Love you.
---
Cover photo source: Sham Idrees Vlogs Via YouTube