With elections just around the corner, Pakistani politicians and celebrities are doing their best to curry the favor of the people in their directions.
Me: Imran bhai, whts worst than U not winning elections is U winning elections & turning out to be just another politician in power, that will permanently break hearts of our youth…. IK: I didnt struggle for 23yrs & give up my family just to be another politician in power.

— Hamza Ali Abbasi (@iamhamzaabbasi) June 8, 2018
*Cough* Kiss ass *cough*
And some are doing what they can to curry it OUT of other people's. In efforts to keep Sheikh Rasheed from running in the elections, a petition was thrown towards him in March, seeking to disqualify him. However,
News just broke that the Supreme Court has officially ruled in favor of throwing the petition making Sheikh Rasheed eligible to run in the 2018 elections.
And let's just say, Rasheed fans are v happy about it.
Thug life. #SheikhRasheed pic.twitter.com/5g9pEcVnxt

— rass_gullA (@Raja_g_fulltuun) June 13, 2018
Twitter is blowing up with happiness from Rasheed fans and whether it's 'Pindi boy' gestures or all of those cigar memes, it's pretty hilarious that the excitement has led to Sheikh trending on Twitter, lmao.
Also, you guys will probably notice it yourself, but just watch out for how 'Sheikh Rasheed' these tweets are.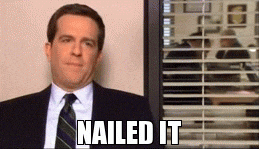 LIKE ACTUALLY.
غریب عوام کی آخری امید
عمران خان اور شیخ رشید

مبارکاں شیخ صاحب #Pindiboy #SheikhRasheedVerdict #SheikhRasheed pic.twitter.com/15glXAvwgY

— Raja Gee (@rajaforu) June 13, 2018
DO IT FOR THE PINDI BOIZE.
#SheikhRasheed right now?#Pindiboy is never corrupt pic.twitter.com/fKHf8jKvU1

— Mehran ullah Khattak (@MehranKhattak90) June 13, 2018
Told you, Pindi boy pride.
Loooool.
#SheikhRasheed to #MianNawazShareef un aaaa na kar na gal…… Ab bol kon corrupt.. pic.twitter.com/gCAJDWYkRF

— rass_gullA (@Raja_g_fulltuun) June 13, 2018
What a classic piece of content. *Wink*
#SheikhRasheed the "Pindi Boy" after SC verdict in favor of him!??

Mubarak ho @ShkhRasheed saab. pic.twitter.com/qSHwNbvszm

— Noor AlQabaili (@NoorAlQabaili) June 13, 2018
ICONIC.
Pindi boy has been declared qualified #SheikhRasheed pic.twitter.com/CfFMnfbOEv

— آمنہ علی الپیال (@amna_093) June 13, 2018
And the love just keeps coming.
Congrats @ShkhRasheed❤❤?✌✌#SheikhRasheed

— Muhammad Ahmad? (@malikahmad104) June 13, 2018
#SheikhRasheed is essential part of politics, bold blunt and ruthlessly truthful man

— M Usman Farooq (@usmanfarooq54) June 13, 2018
#SheikhRasheed congratulations @ShkhRasheed on being Sadiq and ameen
We are proud of you
Now go and win this election for Pakistan And IMRAN KHAN pic.twitter.com/drUxnGWzSa

— Ray (@dexertrose) June 13, 2018
Make no mistake d guy did wonders during last 5 years we as a PTI workers congratulate Shiekh Rasheed on dis moral and legal victory over Noonies@ShkhRasheed #SheikhRasheed pic.twitter.com/noYYR8vzHt

— Azhar Khan (@i_azharkhan) June 13, 2018
Lmao.
#پپو_پاس__ہو__گیا) #sheikhrasheed pic.twitter.com/JqsfNaP9CE

— Abdul Rehman (@abdulrehmansta1) June 13, 2018
Whether you're a Sheikh Rasheed fan, don't care about politics at ALL or just a Pakistani millennial just trying to figure our country out, you've got to admit, when he lights that cigar, it's one of the best things ever.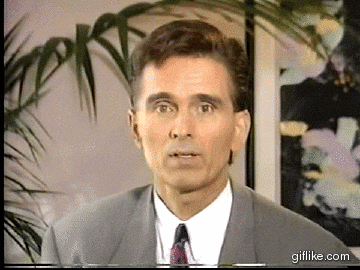 *We are not condoning the consumption of tobacco, JUST SAYING*
What do you think about Rasheed? About the petition? Disqualification of the petition? Let us know what you think in the comments below! Love you.
---
Cover photo source: Tribune