In the past few days, Bollywood celebrities have given shocking statements regarding the tensions between Pakistan and India. However, it seems like Indian actors are changing their stance after Imran Khan announced to release the Indian pilot, Abhinandan, unconditionally.
Why are we being inconsiderate towards our people and their families by screaming shouting & ranting… best way to support ur country is sometimes in silence… https://t.co/Gjg48qAueO

— Arjun Kapoor (@arjunk26) February 28, 2019
Bahut khoob, @ImranKhanPTI Saab! Dil se shukriya. 🙏🏽 https://t.co/avV5Za9kAs

— VISHAL DADLANI (@VishalDadlani) February 28, 2019
Preity Zinta also tweeted out for peace. 
No matter what someone says in the past, it is almost good to see them take a step in the right direction. Good on you Preity, you couldn't have said it better.
Being an army kid I can say confidently that the only war India & Pakistan should fight is against terrorism, poverty and illiteracy . Full stop. #SayNoToWar #SayNoToTerrorism #Jaihind🇮🇳 #SaluteOurForces 🙏

— Preity G Zinta (@realpreityzinta) February 28, 2019
People applauded her for her statement. 
First mature statement from Indian celebrities #Pakistan

— munir hussain (@bhattimunir) February 28, 2019
Most were glad that an Indian celebrity was talking about peace, after a while.
Bohat der krdi meharban ate ate but finally talking some sense #PAFZindabad #SayNoToWar 🇵🇰

— Osama Fasihi (@OFasihi) February 28, 2019
Of course, there were some that were just pissed!
While #Pakistan artists & cricketers are solidly backing their terrorist country. Indian #Bollywood celebrities are teaching lessons to India, a victim of Jihadi Pak. By hyphenating #India & Pak, they are absolving Pak of all crimes. Shame on India for giving these pests stardom.

— Advaita (@AdiShankaraa) February 28, 2019
All that to ONE side, there's one comment that's got us shaking our heads.
Shaan Shahid responded and decided this was a good time to really stick it to her. Shaan, this is not a time for point scoring or proving who is better than who- let's all take a breath and wait for things to deescalate.
We were doing that before your pack of leaders came with there pack of lies . Why don't you question your govt about the points you are #ing …food for thought!🤔Pakistan Zindabad 🇵🇰🙏🏼❤️

— Shaan Shahid (@mshaanshahid) February 28, 2019
That being said, I still have one question Shaan, WHY?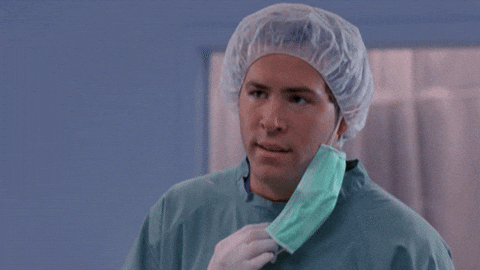 Thankfully, there were some Pakistanis who called him out on his response. 
Shaan – you need to stop now. Just let it go and let Imran Khan decide what he wants to do

— raima (@raima76) March 1, 2019
While also apologizing to Preity for Shaan's words.
Way to not help deescalate the situation, Shaan.
Sorry preity, many of us Pakistanis appreciate the call for peace! 🧡

— amnazaman (@amnazaman7) March 1, 2019
Some just gave the actor a shut up call.
— hchyyz (@hchyyz) February 28, 2019
'Maintain your grace'- hopefully, this is a lesson Shaan adheres to.
Jnb maintain your grace, spare the people, going behind every tweet isn't a right thing. You have graceful personality. Answering every indian not a good choice.

— Azhar Nadeem ACCA (@azi_nadeem3) March 1, 2019
The past few days were tense, incredibly tense. Tensions definitely reached a boiling point, and celebrities instigating hate was definitely NOT helping the situation. As said before, this isn't the time to call out actors for their statements on peace, let's leave what they said behind, as long as they're saying the right thing right now.
---
Cover Photo Courtesy: bbc.com and tribune.com.pk