Agha Ali and Sarah Khan have crazy chemistry and they look GREAT together. And together, as a couple, they were adored by Pakistanis.
They even walked the ramp together!
Just look at these two. My heart.
However, one of Agha Ali's recent Instagram posts with a super deep quote has made the couple's fans a bit worried. Agha Ali posted a photo of himself taken at a friend's wedding. Fans praised him for looking super cute, but also asked questions.
Yep, that's a deep quote. But we all sometimes like posting deep quotes with our photos, don't we? However, fans raised questions as to why Sarah Khan isn't the one who provides dil ko tassaliyan. Fingers crossed! We really hope that the two of them are okay. People also noticed that Agha Ali isn't really following Sarah Khan on Instagram anymore either. And their pictures together have also since disappeared, apparently.
People are asking why Agha Ali isn't following Sarah Khan on Instagram anymore
The post has kinda sparked a bunch of questions
People are wondering if they've broken up
Some fans are super sure that they HAVE broken up.
The couple is loved by everyone, and people just want to know what's REALLY up
Okay, so after seeing all these comments, I also low key became super invested so I did some investigating of my own. Let me walk y'all through it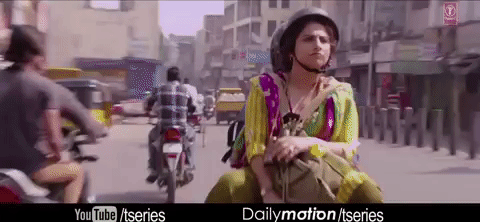 Agha Ali has allegedly removed Sarah Khan from his following list.
See? He's following zero people.
Here's proof that Sarah Khan isn't following him either.
However, we're not really sure if that proves they've broken up… But then again, where are Sarah Khan and Agha Ali's ADORABLE selfies together from their profiles? Let's investigate…
So Agha Ali's Instagram DOES have photos and videos from his current serial…
But the rest are just pictures of himself and his mates… Chillin'
Moving on to Sarah Khan, she does have a few pictures still there. For example, this one!
Ah, my heart! Please don't let this break-up be true!
Oh, and this one too!
The photos are mostly from the current on-air drama though.
But wait, there's this one too!
However, who knows? Maybe they decided to be a little more private on social media? Maybe they DID break-up? Please bata dain humein Agha aur Sarah…
If what fans have speculated is true, we really hope that the two find peace. If not, we'll be super glad that they're still together! What do you think about Agha Ali's recent Instagram post? Let us know!
---
Cover image via veryfilmi.com