Voting has been done and dusted with. Now we sit here in anticipation and wait for the result to roll out. Hopefully, every person has played their part in turning the fate of the country around. On that note, let's not forget the effort which each voter has put into the matter and has managed to build up the voter turnout.
You guys rock!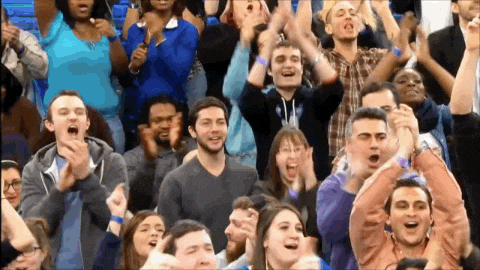 Besides the excessive security, an unfortunate event did take place in Quetta and people were mortified. More than 30 people have been martyred as a police convoy in Quetta was attacked. Almost immediately people started questioning whether Balochistan would actively take part in today's voting campaign.
But to everyone's surprise, women in Balochistan displayed A LOT of courage and came out to vote.
Women turn out in large numbers in Panjgur, Balochistan.
Brave Balochs defy terrorist threat #NikloPakistanKiKhatir pic.twitter.com/uEOockQ0fw

— Arshad Sharif (@arsched) July 25, 2018
The brave women came forward to cast their vote and play their part. Love and support soon came flowing in for the women of Panjgur.
Wow hats of to these brave women they are really the makers of nation.
🌹

— Saba (@sabaagha300) July 25, 2018
Salute to these strong ladies

— Malik Anas Ahmad ملک انس احمد (@malik_anasahmad) July 25, 2018
While people were busy celebrating this societal and ideological shift in this conservative territory of Pakistan, Sara Taseer was thinking something along different lines. She took to Twitter to express her thoughts.
Here's what she shared:
Love seeing this turnout of women #PakistanElections2018 , but then I think would I allow these ladies to make a decision even about what will be cooking in my kitchen today? And these ladies will decide on the future of the nation. Scary thought https://t.co/cTqCQFP2Zj

— Sara Taseer (@sarataseer) July 25, 2018
Well…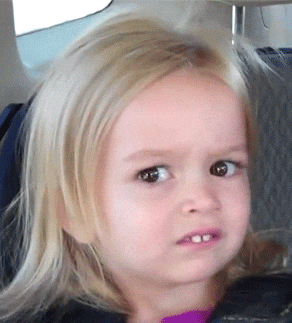 As soon as this spread, people had to do a double take. Because, you know, the nature of the tweet irked many-a-countrymen.
Basically, people are pissed.
Why would Sara Taseer tweet this against Baloch women on election day? https://t.co/QonFFNwAyB pic.twitter.com/R0XtaBV0Sw

— Målîk Ådêêl (@malikadeel337) July 25, 2018
Many believe that it's a classic case of the elite mocking the underprivileged.
The stink of your elitist, classist snobbery is unbearable. Sara, you're disgusting but then so is most of your lot and the waste they are. https://t.co/6zQdNQLaav

— Hafsa Khawaja (@Hafsa_Khawaja) July 25, 2018
People could not help but call out Sara Taseer for her comment.
1. Imagine acting so privileged you view women from unprivileged backgrounds as lower class citizens
2. Imagine as a woman putting another woman down who have turned up in numbers despite the dangers they could face to fulfill their right to vote

— Ghousia (@yeldazahra) July 25, 2018
Some even called it sexist.
Well, it kind of is.
Wow – that's such an elitist sexist tweet https://t.co/ykGtQ6Nmk4

— Maham Ali (@Mahamali05) July 25, 2018
And of course, personal attacks could not be held back either. 
Oh sorry Sara, excuse their poverty and lack of opportunities and absence of daddy's monies. Sorry it offends your bitch ass. https://t.co/Gkj2tBXatp

— 🦋 (@detachedstar) July 25, 2018
Jana sab ne qabar main hi hai. Tere angaraizi idher hi reh jani hai. https://t.co/ewx87vxQ6a

— Potato Rao. (@BrownChica_) July 25, 2018
However, the clear-cut elitist mindset was highlighted.
ayyyyy more lahori elitiya chutiyapa. https://t.co/hSUfNWWGYo

— #VOTEFORJIBRANNASIR 📢 📢 📢 (@merabichrayaar) July 25, 2018
However, Sara Taseer was unwilling to take her words back. Rather, she thought using a quote (which she kinda misinterpreted and manipulated) would help her cover her tracks.
The father of Western philosophy Plato, believed one must elevate oneself in thought & learning prior to being able to delve in democratic tradition. I must admit I've always felt one must attain a level of education prior to attaining voting privilege #justsaying

— Sara Taseer (@sarataseer) July 25, 2018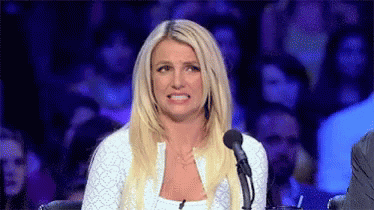 But boy, was she wrong! 
The father of Western philosophy Plato, believed one must elevate oneself in thought &

😂😂😂😂😂😂

— Ahmer Naqvi (@karachikhatmal) July 25, 2018
Oh and demeaning the economically underprivileged by saying you wouldn't let them decide what to cook let alone vote, and that too underprivileged women who are already a marginalised group in the country due to their gender is what you call "elevated thought"? Laughable.

— mshaiq (@mshaiq) July 25, 2018
Sara Taseer remained undeterred. She continued to defend herself…
This has nothing to do with wealth. In most evolved democratic tradition, universal education preceeded universal suffrage. Its the ability to make an informed decision. Without which the outcome of any election can be a scary proposition. https://t.co/v2XfHnOKx2

— Sara Taseer (@sarataseer) July 25, 2018
…giving explanations.
The photo was of women, so it may have sounded like that. My tweet infact started with admiring the women who came out to vote. My concern is about uneducated people who are unable to make informed decisions deciding the future of the nation. Its a valid conern. https://t.co/eJ53uhDATk

— Sara Taseer (@sarataseer) July 25, 2018
Someone even asked her to delete her scandalous tweet
Plz delete it 👇🏼 not nice https://t.co/ISB5dzLkKc

— Bigi (@im_Baig) July 25, 2018
But she didn't want to.
Please no, I tolerate all sort of views on Twitter. I'm sorry if mine dont conform, but others must learn to accept mine too. This is not the first time I've raised this point about needing to be at a certain education level to vote. I did in the last election too. https://t.co/D6LnNssBmw

— Sara Taseer (@sarataseer) July 25, 2018
However, soon she realized that the tweet might have sparked a national outrage. So she decided to ask her followers about the fate of her words.
As I have waited for this day for 5 years and I want to concentrate on the results. Should I delete the tweet? 30 mins and i will act on your vote

— Sara Taseer (@sarataseer) July 25, 2018
Okay…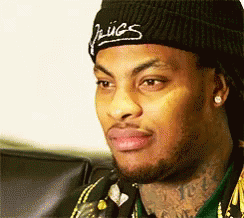 Consequently, people put forward their views.
No. Quote tweet it with a sincere apology that reflects a higher level of self awareness than was displayed in the original tweet.

— Sarah Khan (@_sarahkhan) July 25, 2018
It was obvious that Pakistanis are pissed AF.
Deleting tweet wont.undo the verbal.diarrhoea.

World would rather see your true colours.

— Unberryin Heather (@ambreenhaider01) July 25, 2018
Exhausting? Yes. Unnecessary? Aap batayein.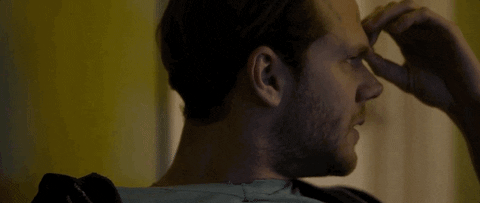 While votes for the national elections may have closed, numbers are still rolling in for Sara Taseer's poll. What do you think about Sara Taseer's tweet and the national response it managed to gather?