To say that Sanam Baloch is one of the most talented actresses we have in the Pakistani entertainment industry would not be an wrong. She's given one amazing performance after the other. And she's also one of the country's biggest sweethearts. Today, we take a look at just what makes Sanam Baloch one of the best actresses in the Pakistani drama industry.
1. After her television debut as a host on a Sindhi talk show, she appeared in a short film, 'Kaalak' opposite Fahad Mustafa
Sanam's debut was widely acclaimed by critics and it already gave a wide glimpse into her bright future and prolific career as an actor
2. We also saw her in 'Noor Pur Ki Rani' which was based on the English novel 'Rebecca'
The story of an orphan making her way into a wealthy family. While the family was looking to adopt a boy to nurture him into becoming the heir to the man's wealth, they accept Noorie into their family. Sanam not only played two extremes of a character but also portrayed the transformation beautifully.
3. With the period drama, 'Dastaan' Sanam brought something new to the table, all together
Bano is still one of the most heartbreaking performances given by the immensely talented Sanam. She not only embodied the characteristics of a young girl, stupidly in love, from the 1940s, but also made it relatable to the young girl of today.
4. In 'Daam' she played a young, selfless girl who was willing to go all out to support her family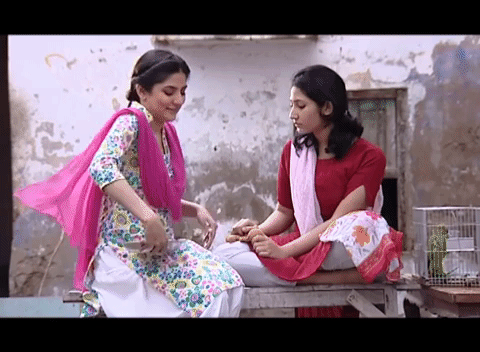 A young girl from an underprivileged family, Zara's character is relatable for a lot of us. The way Sanam played it was impeccable, to say the least, making it one of the nicest dramas to date.
5. In 2011, Sanam played Asghari in 'Akbari Asghari' and won us all over
With 'Akbari Asghari' we saw her play a girl who had been taken from her environment in America and brought down to Pakistan, to be married off to her cousin who hadn't ever stepped out of the country. The internal conflict, her quirkiness is what made the character shine through as possibly one of the best from the show.
6. Pakistan Media Award for Best Actress – 'Dastaan'
She got an award, rightfully so, for her stellar performance in 'Dastaan'
7. 'Dur-e-Shehwar' was another ode to Sanam's acting prowess
Playing a young Dur e Shehwar, Sanam portrays the youth of Samina Peerzada. This meant not only acting to the T, but also embodying Samina Peerzada's characteristics and letting them break through her own character. And that's something she pulled off like a magician.
8. With 'Kankar' Sanam taught people that it was okay to stand up for yourself and your rights
'Kankar' was a very special show in that that Kiran stood up for her rights after being abused by her husband. She insists on a divorce and gets it. Showing that if a woman is strong enough, she can achieve anything she wants to, to live a happy life.
9. With her comeback show, 'Teri Raza', Sanam played Suhana, and won us all, all over again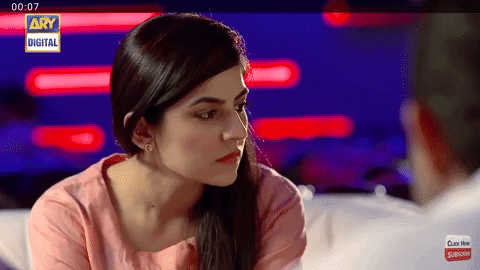 'Teri Raza' is Sanam's comeback drama, after four years of being away from the drama industry. It's a show that revolves around three only children. Sanam plays a young college-going who's in love with Rameez, played by Shahroz Subzwari. While they both obviously have feelings for each other, they never express themselves. Suhana is also increasingly jealous of the fact that Rameez is a little too cordial with every other girl. That's where the story progresses from.
10. Apart from breaking our hearts in 'Ek Thi Marium', Sanam displayed insane amounts of talent that shone brightly through her work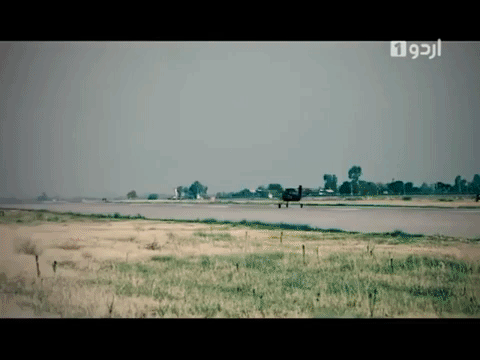 'Ek Thi Marium' was based on the life of Marium Mukhtiar –  an Air Force pilot who was the first female officer to die in the line of duty. Sanam's portrayal of Marium was not only extremely believable but also heart-wrenching. Possibly one of the most beautiful characters that Sanam has played in her career.
11. On top of it all, she can dance
She's an absolute stunner in whatever she does!
12. She's one of the most famous morning show hosts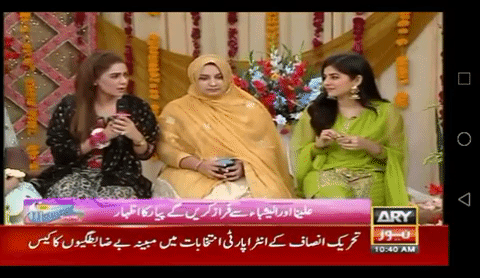 While there are others, Sanam is one of the leading morning show hosts with thousands upon millions of viewers flocking to watch her show, every day.
13. And she is exceptionally talented, as we've seen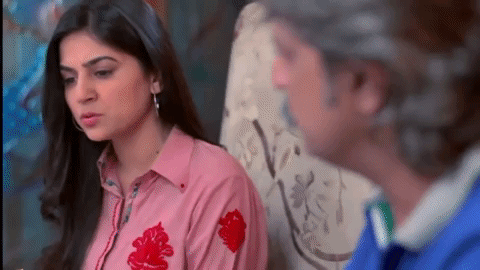 Sanam's talent knows no bounds and we absolutely can't wait to see more of her on our screens!
Do you agree that Sanam Baloch is one of the most talented actresses in our entertainment industry? Let us know in the comments below
---
Cover image via @_sanambaloch / Twitter