Unless you've been completely removed from social media – or you slept through it like I did, because roza – you know that the Royal Wedding took place today. People from ALL over the world tuned in to watch Prince Harry and Meghan Markle become one in the most awaited wedding ceremony.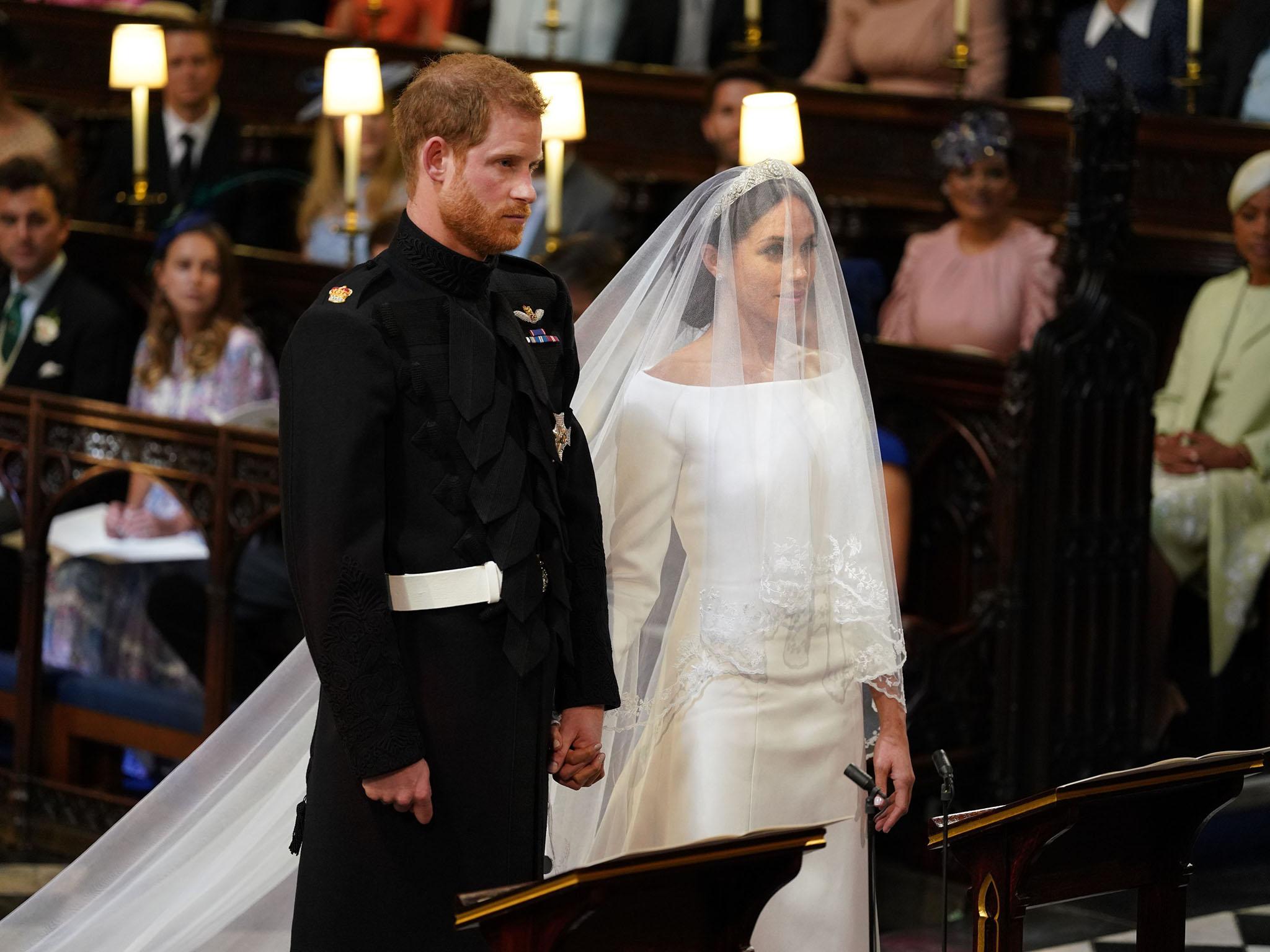 Now, I got most of my news through ShowSha (shameless plug.) But I also stayed updated through the tweets I've been seeing. Here are a few absolute gems that I found:
1. For instance, this heartwarming tweet immortalized the only deep-rooted love affair that matters.
Windsor mai royal wedding
Aur karachi mai royal load shedding

— Asad Tariq (@asadtariq_sol) May 19, 2018
2. And this tweet highlighted the proactiveness of our news channels. Because is any story complete without a desi gaana?
Lol Geo news showed clips from the royal wedding in the headlines and the song "tu mujhay qabool, mai tujhay qabool" was being played in the background. I CANNOTT

— Karim (@karrimii) May 19, 2018
3. Ouch. This tweet hit a nerve.
Royal wedding pe goals goals Wou log bhi karrahay hain jinke apni Shaadi apnay Phuppo ke betabeti say already fix houchuki hai.

— Maahrukh. (@YesMaahrukh) May 19, 2018
4. And this tweet, LOL. Too real.
Pakistani People posting about Royal wedding, perfect example of "Begani Shadi mn Abdullah Deewana" ?

— Kay Murtaza ? (@gemini_1995) May 19, 2018
5. Hmm, I guess all of us have been a bit TOO invested.
Wow it s like desis were paid to trend the royal wedding

— AtiyaAbbas (@bloggoodlife_) May 19, 2018
6. Same. Please. I need answers. Am I automatically (more) uncool now?
I slept through the royal wedding will khawateens accept me?

— FruitChaat (@jerryyaar) May 19, 2018
7. I mean, we're also not royalty, so…
Ok guys if you aren't as happy as Harry and Meghan at your wedding WYD? #RoyalWedding

— Qaneeta (@Qaneetahaseeb) May 19, 2018
8. Wow, that's a great way to sum up pretty much all of the Royal Wedding hype. 
Me:*sobbing* "Please I beg you I can't see more Royal Wedding tweets pleas"
My tl: *43 new articles on how Meghan Markle can only pump twice during handshakes now* "whats that sweetie?"
Me:"please stop—"
tl:*17 new articles about the backstories of the people camping outside*

— I am the egg man (@malaywish) May 19, 2018
9. This person's maa is the sass queen I want to be one day.
So I told my maa Royal wedding hui hai aaj
My maa: "hadh hai hamen bulaya tak nai inhon ne iss dafa, acha khasa mai pichli dafa gayi thi"

Nice maa nice.

— Fatima. (@Itsyourkhaleesi) May 19, 2018
10. Even our team was pretty involved in the tweeting process. 
nani: saday nalo changi lagti pi hai (the queen hahhahah)#royalwedding

— h (@HaadeaP) May 19, 2018
11. And they made many observations.
This time around, even Harry might doze off #RoyalWedding

— Sarah. (@SarahKaSaraah) May 19, 2018
12. Matlab, we had our eyes wide open.
Well, most of us. I, as you know, am just seeing these. I picked a bad day to be tired.
Rev Curry is that Uncle who everyone avoids at weddings because he never stops talking. #RoyalWedding

— Sarah. (@SarahKaSaraah) May 19, 2018
13. Some people were pretty shocked that decoding the Royal couple's kiss was a thing. 
This is an actual occupation? https://t.co/JAOl9KV7PX

— prima facie female (@shmyla) May 19, 2018
14. And obviously, some Pakistanis stepped in with some glaringly obvious solutions. 
Seriously, BBC. Have you ever attended a desi shaadi? 
Book a shaadi hall https://t.co/KpNTZV4Gl0

— سعد (@desissaad) May 19, 2018
15. Of course, jalse waley jokes bhi thay. 
Images of PMLN Jalsa in Multan from last week. Haters will say it's photoshopped. pic.twitter.com/wPyD0TUBTg

— ONE (@takentweets) May 19, 2018
16. People were disappointed with the song choice too. 
Shocked and upset that Mehndi Ki Ye Raat by Jawad Ahmed was not part of the #RoyalWedding.

— Sehrish Khan (@Sehroo_Sehrish) May 19, 2018
17. Some people took turns being distracted…
— hiba (@iatemuggles) May 19, 2018
18. …but also somehow paying closer attention to detail than most. 
first thing i saw was pikachu #RoyalWedding pic.twitter.com/DEpVfcp9Sx

— hiba (@iatemuggles) May 19, 2018
19. But this guy asked the most important question of all. 
Our ex-bhabhi is basically royalty for us. Where was her invite?!
Was @Jemima_Khan at the wedding? Asking for a friend… #royalwedding

— M. Nazar Syed (@mnazarsyed) May 19, 2018
Well, the Royal Wedding was definitely a huge deal, considering we were all incredibly invested. Khair, jitni bhi jokes bana lein, we can't help but think about how it's no less than a dream wedding.
Additionally, let's not even pretend that Meghan didn't look like a stunning piece of art. 
Haan matlab Harry bhi sahi lag raha tha. 
And if you didn't cry at this point…
…or this point, you're lying to yourself.
More importantly, the Royal Wedding does truly serve as a great testament to the power of love.
So, you know, being super invested is probably worth it.
"There is power in love don't underestimate it"#RoyalWedding pic.twitter.com/wvUvHlKxjy

— Farah Sultan (@FarahSultan10) May 19, 2018
Khair, did I miss out on any jokes that you may have come across? Let us know in the comments. Also, if I missed out on any fun details, un ka bhi bata dou. Thanks.
---