In case you're not following Pepsi Battle of the Bands – you should know that you're missing out. Not only the show is the premier outlet for underground bands to break into the mainstream scene in Pakistan but the music produced is outclass. Whether it's the covers these bands produce with a extra zing or originals straight from the heart – these bands are worth a nod and then, some. But what's even more exciting to experience are the stories behind these bands, their struggles, their journeys and how they made it this far despite all odds.
Today, we'll be talking about one boss girl from the band Kaghaz who took a 7 am flight a day after her walima.
And she did this just so her band can audition for the latest season of Pepsi Battle of the Bands.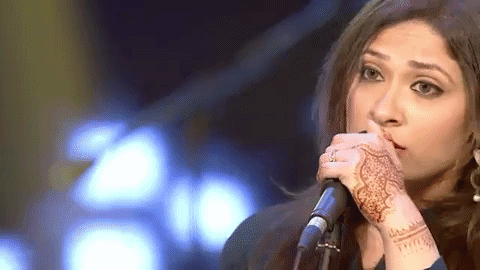 Meet Amna Nizami, a part time architect and full-time rockstar with an affinity towards theatre and performing arts.
In the latest episode of Pepsi Battle of the Bands you'll see her as the opening act performing her own rendition of Ali Azmat's "Taara Jala". And you can't help but also notice the mehndi on her hands.
She hits the right notes, one can easily see this is no easy feat considering Ali Azmat set the bar far too high.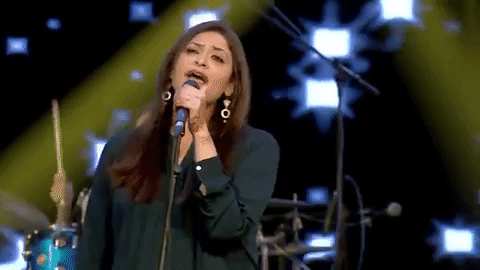 Meesha tells her, "You are my kind of girl because of the fact that you're an empowered woman. I can see the henna on your hands  kuch din pehle apki shaadi hui hai. Not to be biased but I think that's something to salute."
"Because of that reason, because of your spirit and because of your energy I wanted to give you something", said Meesha as she leaves the judges table to give Amna a girl boss pin ~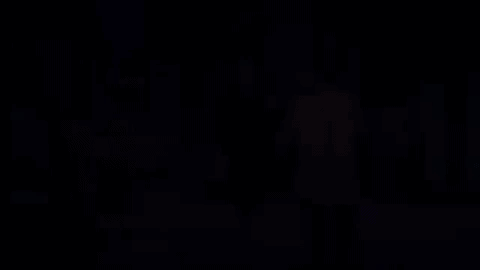 We got in touch with Amna Nizami after Kaghaz' audition to get a little backstory. Speaking to MangoBaaz about the support she got from her in-laws and husband in particular, Amna shares, "My husband Shamayale knows how much pursuing music means to me, it's my passion. We've been working together for the past 4-5 years so we have built that understanding together. He's an actor, thespian and a fellow artist so luckily he also knows of how things work in the industry"
Shaadi is a part of life, there is more to a person than a singular event in your life. I don't see what I did as an extraordinary feat
"People go back to work a day after their shaadi all the time. To me, hopping on a flight day after my walima wasn't inconceivable."
Having said that, it was tough managing full-fledge shaadi preparations while also juggling practice jam sessions – I even had to miss out on a few dholkis. Mayoun bhi nai beth sakki!
But the good thing is that my husband took over where I couldn't. His friends took charge of choreographed dances while my friends and I are musicians anyway, so we just played music. I'd also like to give a special shout-out to my in-laws who maintained that if auditioning is something important to me, I should go for it. Would really like to thank them for their unwavering support through all of this."
Kaghaz has been active in the underground music scene in Islamabad for a while now but little did we know that the band members have also been active in the theatre scene. Two band members are part of the acting fraternity – with the bass guitarist juggling acting, writing and direction. The bandmates have also subsequently lent their talent to put on "Lost Control" and "Sarr Kalam", two fantastics plays that ran their course through Islamabad, Lahore and Karachi.
We also asked Amna about how she stumbled upon her love for music and she was quite insightful.
"Our society dynamics are such that a lot of people are denied the opportunity to explore their interests. It's not even geared towards a particular gender – I feel like we all just need the option to strive for what we enjoy. Personally, I started developing a taste for music somewhere in O'levels. That's when I picked up my first guitar.
It's a funny story: I just asked for my parents permission to buy a guitar and they probably thought it was just a phase. I would often hear, "soch lo, kahin side pe na parra ho, mitti lagi vi ho".
Eventually, they surprised me with a guitar on my birthday. That's when it all began. At first, I was searching for music tutorials online. My mamu gifted me a CD that helped in learning the basics. Then, I met a group of people who helped me hone my craft. The guitarist to our band, Mubashir, tutored me on music theory, which is just as deep as mathematics, might I add. So it's safe to say that my journey has been pretty collaborative. I'm here because of all the people who lifted me along the way, most of them were friends and family – eight years and counting."
As a band, most of the members' inspiration is rooted somewhere broadly in the rock genre – specifically, perhaps, in progressive rock. They listened to a lot of Pink Floyd, Opeth, Dream Theatre, Tool and then evolved further with their own music. Judging from the first performance, we're sure Kaghaz will keep bringing their A game to the show. Don't forget to tune in and follow their journey.
What did you think about Amna's story? Are you as inspired/fascinated/motivated as we are? Let us know in the comments section below.