Rishtay walay can be a challenge to deal with
Marriage isn't a small decision, neither for the guy and nor for the girl and despite there being good people around who don't typically do this, any girl who has ever had rishtay waalay come over to see her for their son can relate to being confronted with such people.
So here goes:
1. That annoying phone conversation before the rishtay walay arrive
"Aap abhi naap k batayein apni baiti ki height hum hold pe hain."
2. Your exact physical features being dissected to the very last detail
Apni baiti ka exact complexion batayein. Off white ya white? Brown like almonds or brown like chocolate?
3. When the rishtay walay try to trace your family history to the time of dinosaurs
"Father jab paida hoye they tu unke kaan mein azaan kissne di thi?"
4. The unrealistic expectations they hold
"Honi shareef chaiye per Katrina Kaif jesi hot bhi ho aur modern tu ho per ghar se bahir na nikle."
5. When your ami goes into full on crisis mode at their arrival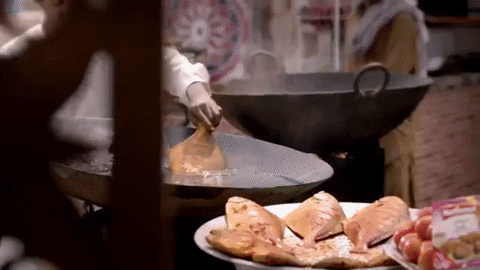 Should we serve them the whole bakery for tea? How about bringing the tea fresh from the fields of Sri Lanka right then and there?
6. The dramatic clothing choices you're forced to wear
I don't usually cover my head but should I cover it just for the show?
7. Not knowing how to make that perfect entry
Tray pakar ke enter hoon, akeli hoon ya ammi k sath.
8. The sneaky glances the boy gives you right in front of your parents
Your are being checked out right in front of your dad, can you imagine him approving of this if a boy ever did that in the market? Nobody ever prepared you for this.
9. When the dreaded interview begins
His mother: Hobbies kia hain beta apki.
Me: Jee aunty, WhatsApp?
10. When you realize his mother lied
When you realize that when his mother said that "Mera baita MashAllah bohat handsome hai" she was lying.
11. And when you realize yours did the same
Ye sab meri baiti ne khud banaya hai. Quickly hides the bakery's napkins.
12. The aftermath of the whole family staring at you, from your skin to the depths of your soul
You are wishing that the earth opens up and gobbles you in.
13. They intense khushi you feel when they're about to leave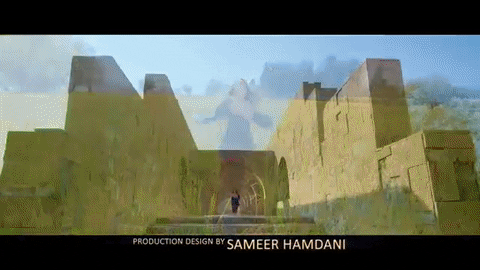 You let out a huge sigh of relief.
14. And then they call again…
We forgot to bring our carpenter along, he needs to see the girl too so we want to come over again, what time suits you best?
15.  And the lying mother returns
When his mom calls and says "Istikhaara theek nahi aya" and everyone knows that its just an excuse and you have just been rejected.
But do you even care?
Who would ever want to live with such scary people? You shrug and move on knowing you deserve better… let's hope there is the "better" one out there.
Also see: 21 Pakistani Rishta Nightmare Stories That Will Make You Rethink Marriage