Even if you're not into superheroes, we're sure you guys know about who Spiderman is.
Tom Holland has been playing the role of Spiderman in the Marvel's Cinematic Universe ever since 2015, and TBH, he's done a pretty good job at it!
And if you're a desi kid, you are definitely aware of this cinematic and musical masterpiece which legit stole everyone's dil ka chain…
And never did our desi heart ever imagine that the two legends would ever come together BUT GUESS WHAT Y'ALL?! 
Same reaction, Tommy. Same to same.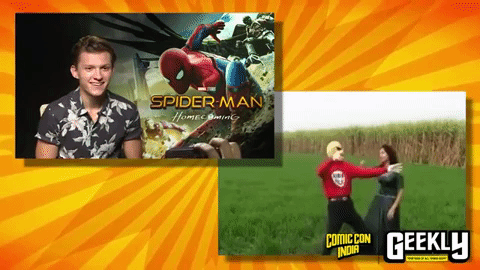 So it started off with him watching the video, and tbh, he was just really confused.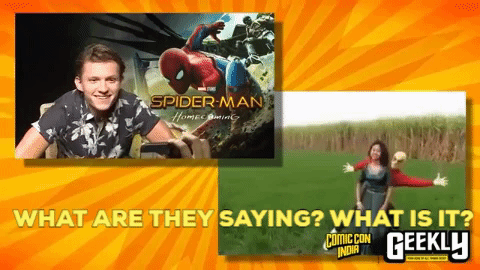 But then… our homeboy learned how to sing it and also danced to it and tbh, we didn't know we ever needed this!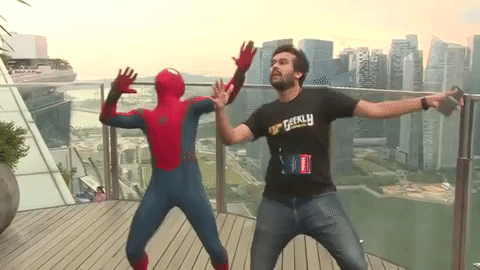 And people believe that we have finally achieved it all!
YESSS!
Tiny edit: It has made our LIVES!
You can watch the full segment of the marvelous East-meets-West-in-all-its-glory here: 
We think we all owe Comic Con India a massive thank you for blessing us with such wholesome content! What do you think about this epic crossover? Let us know in the comments!
---
Cover image via Comic-Con India