Let's be honest with ourselves – sure, we're all excited about Ramazan and Eid, but we all tend to struggle during this month. There's a lot that happens during your roza that truly serves as a test of your patience. You need to be mindful of a lot of things and it kinda becomes hard to follow through at times.
Here are a few of the struggles that everyone faces during their roza in the month of Ramazan:
1. The bhook
Rozay main sab se ziada bhook hee lagti hai. Your hunger makes everything a lot harder than it has to be. Yeah, that's the entire point of Ramazan, but it's a struggle nonetheless.
2. The pyaas
The worst is probably the incessant pyass that makes you fantasize about chugging an entire thandi bottle of paani at Iftar time. And let's be completely honest – every time you see a bottle of water or any beverage, kuch kuch hota hai. 
3. The garmi
Ramazan ke rozay wouldn't be half as hard if they weren't during peak garmi time. You're already running on sehri wala paani and the heat only dehydrates you further.
4. Controlling your anger
Bhook, pyaas and gussa just don't work well together. Which is exactly why controlling your anger and not getting into heated debates becomes extra hard when you're fasting. Especially if people keep giving you reasons to be angry.
5. Finding the energy to function
Over the course of the day, you eventually start getting drained. With a lack of food in your system, it starts becoming harder and harder to function properly over the course of the day.
6. Refraining from listening to music
This kinda sucks, because you're so used to listening to music all the time. Some of you don't manage to refrain from doing so, while others think it is a legitimate struggle.
7. Making a conscious effort to not watch Game of Thrones… tauba, tauba
It's not like you actively watch shows that have content that's unfit for consumption during Ramazan. It just happens to be a part of the narrative (looking at you, Game of Thrones.)
8. Making plans with friends
Unfortunately, there's very little to do in Pakistan other than eat. And even if there is, you probably can't follwo through with those plans in Ramazan. Besides, jab khaane ki jagah hee na khuli ho, toh banda jaye kahan pe? Half of your plans don't work out because you have nowhere to go.
9. Trying not to curse Aamir Liaquat
And he really did test all of ours' patience with all his crazy antics.
10. Staying awake to be productive
How do you stay awake without stuffing your face? Okay – it's not THAT hard. But still, it can get quite tedious for you, especially since energy bilkul nahi hoti. 
11. Not getting on people's nerves
You finding it hard to control your anger is one issue. Other people trying not to lose their shit at everything you do is another. You try your best to not piss people off, but gussa sab ko bohot aata hai. 
12. Performing any form of exercise
Exist karna mushkil hota hai, exercise toh door ki baat hai. Basically, staying fit through any form of physical exercise becomes way too difficult for you.
13. Just the entire process of making it to iftar
Sehri se iftar tak ka time guzaarna, especially with all the workload, is a struggle on its own. By the end of the day, you're basically ready to dive in to all the khaana.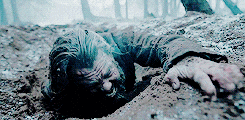 Here's hoping next Ramazan, you can make it through these struggles with a lot more ease than you're used to. It may get hard, but hang in there. After all, sawaab mil raha hai. 
---
Cover Image via: harpalgeo.tv