The DeepVeer wedding has cooled down a bit, we're now just left with the receptions in India. We can now focus on another MAJOR Bollywood wedding: Priyanka and Nick. We know some details of this one, and hopefully, it won't be as secretive as the DeepVeer shaadi. The wedding festivities are set to take part on the November 30th-December 2nd weekend at the grand Umaid Bhawan Palace in Jodhpur.
Upon some searching on the internet, we found out the palace has its own Instagram account!
And we also wanted to go to one step further and also find out how much this location will cost Priyanka and Nick.
So here it is, the Umaid Bhawan Palace, in all its glory and charm. 
Every inch of this hotel is FANCY AF
*picks up jaw from floor* 
This pool is so lavish, I can't bring myself to even imagine swimming in it!
Waisay, how much would such a place cost?
Imagine Priyanka walking down the aisle in such a setup 
One word: Gorgeousness!
All this shaadi talk is making me slightly dizzy.
But it's also making me wonder what the price tag for this place would be
Now that we've established that this place is mighty fine, we can dwell into the actual cost…
Are you ready?
Let get into it. On average, a room at the hotel will cost you around 30,000- 35,000 INR (55,000 – 65,000 PKR). Just for curiosity, I also checked prices specifically for these dates and was left quite shocked. A room at the hotel, RIGHT NOW, will cost you 56,000 INR, which is around 100,000 PKR! This increase can definitely be explained by higher demand and the general higher occupancy due to the Priyanka-Nick wedding.
When to comes to the cost of getting married at the hotel, the story is quite different. 
According to multiple sources, getting married at the Umaid Bhawan palace will cost you around 92 Lakh INR, which is roughly 1.7 Crore PKR. This is JUST the cost of the space, accommodation and food. This number will go up quite a bit when you start to consider what all this cost does not include.
Outside of this 1.7 Crore price, the families will need to arrange ALL the decor, a music system, a DJ to play the music system, a mandap for the marriage ceremony, lighting, oh and table decor too. This is just a part of the list, not even the entire list of things that they would have needed to add to the venue.
Again, this 1.7 Crore, is JUST for the venue.
You can expect to add lakhs of rupees for the rest of the items needed to make this wedding as grand as you'd think it would be.
The only other costs we can really estimate is that of the bridal outfits, that too assuming that Sabyasachi is the designer they end up going it. 
A bridal lehnga from there can cost up to 6 lakh INR (almost 11.5 lakh PKR), possibly more, and Priyanka would need about 2 for herself. Then there's Nick's sherwani (if he is wearing one). So you can see, the costs are pretty much adding up.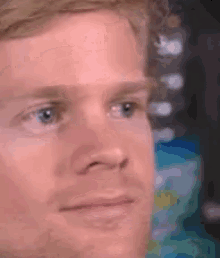 So yeah, it's an expensive wedding…..
Hey, but at least the place is G O R G E O U S
So there you have it, shaadi season and all its money madness has begun
---
Cover Photo Courtesy: today.com