Getting married is considered to be a HUGE milestone in our society, especially when a girl is about to finish university. Every step you take after that, you restrict your options of getting a 'prince charming' and that's not very pleasant for us because log kya kaheinge. As soon as you're within shaadi territory, you also start receiving a lot of pre-wedding totkay and tips. Brace yourself, they'll keep coming.
I like to think I got recently married, even though it has been 2 years.
But all my friends and colleagues are getting married now. The way they ask questions and seek advice really shows how scared they are of this beautiful experience.
I thought I should share my experience and put some of the stupidest repetitive 'advice' to one side. Let me make this clear, as much as there are these stereotypical assumptions, it's a unique and individual experience. I'm talking about getting married, not marriage itself here. That's another topic, and I'm willing to share my experience with you guys, if you want!
When I was getting married, everybody said everything to help me bring out my inner noor.
One person told me to put malai on my face.
Another said aloe vera.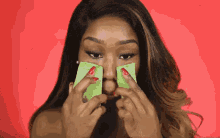 Yet another suggested yogurt…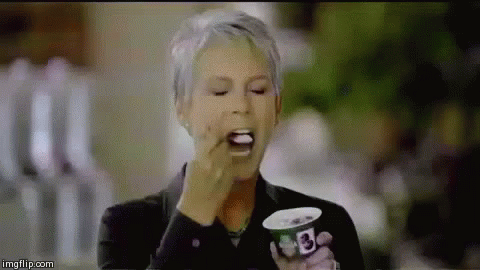 …and turmeric.
My grandmother suggested gallons of water and the list goes on.
But they all suggested ubtan.
One person told me to get ready for a painful couple of months as all the newly wedded girls get UTIs, WTF?
They probably recommended everything out of thoughtfulness, or that's the reason I went OTT to try it all.
Mind you, I was a tomboy and never really bothered with all that skincare. I was hygienic and clean though. Used a facewash and a good moisturizer with just 1 layer of cakey-ness (makeup) on special occasions. I wasn't born in the era of contouring, okay?
Anyway, I did try everything everybody said… Results? NIGHTMARE!
I remember waking up with blisters on my face. It got dry and flaky and then extremely oily within weeks. I honestly thought of not investing in a good photographer for the wedding as my face wouldn't be worth it. I learnt my lesson the hard way.
Here's my advice to all those who ask me questions, and to you all.
Ladies, I ended up doing what I used to do. Stuck to my own routine, gave up all these new things that were suggested, kept my water intake relatively higher as it was summer. I only used ubtan once a day for like four weeks – just my face, neck and arms. It was mild and good to my skin, the other stuff was too raw and had messed up pH levels.
Do not blindly do what people say. You can't transform your skin or go shades lighter within weeks (and you shouldn't have to.) Give yourself time, try out products or remedies overtime, which are specifically for your skin type and stick to a few things.
LESS IS MORE!
You are unique and so is your body and skin.
We're all different, and we can never be sure if a trending product is suitable for us unless it is for our skin type. Take good care of yourself the way you know best. A good face wash, moisturizer, lip balm is all you really need for a nice glow. Fix your diet, drink plenty of water and say bye bye to chicken nuggets – at least for a while. Lol, I wish I could preach but yeah, love yourself. That's how you learn. At the end of it all – remember to treat yourself with kindness. It's all about your comfort and happiness, after all.
What's the most WTF tip you've received? Share away!
---
Cover image via MD Productions