As if getting married wasn't stressful enough, desi shaadis are a class apart. The rasmein and riwaaj, the bickering rishtedaar jo kabhi khush nahin hotay and the various dramas on both ends of the family, shaadis are a real-life Hum ka soap. Upersay Shaadi kerna wesay kum kharcha aur azaab hai keh aap aisay logon ko bula lein jo apke saath saath saray guests ko bhi tung ker ke raki dein?
Here's a handy list of all the people you absolutely, definitely should NOT invite to your "big day":
1. The Ex.
This goes without saying. It's just awkward. Even if you're now "friends" or she's a distant relative or anything, just don't do it. Agar formality poori kerni hai tou just randomly invites him/her to the Facebook event without any personalized message or invitation. They'll get the hint.
2. That one friend from secondary school who you pity-added on Facebook.
3. Old principal from school that everybody is STILL afraid of.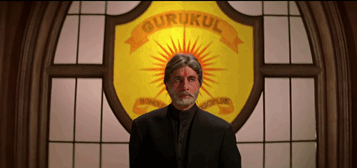 4. The mast qalandar uncle who claps and sways to dances, even if he means well.
5. The extremely "observing" mama jee who stops your friend mid-way to ask her, "beta aap thakti nehin hein?" after her killer thumkas on stage.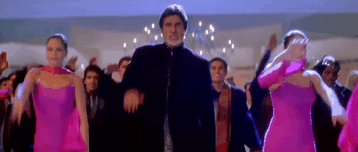 Awks.
6. The benajamin sisters trio that wear the same outfit in different colors….head to toe.
7. The one aunty who loves telling tales from your childhood to anyone who would listen.
No, aunty I don't want everyone at the party to know that I used to purposely take off my clothes (and my diaper) and run around naked while also pooping in the "wild".
8. The uncle who goes around asking everyone, "beta mein apka kya lagta hoon?"
GOD DAMMIT UNCLE I DON'T HAVE MY WHOLE SHAJARAH E NASB MEMORIZED WTH IS YOUR PROBLEM
9. The guest that brings an iPad to the wedding and wouldn't stop taking selfies.
I don't even want to justify this with a response.
10. The parosi's over enthusiastic kid who comes on stage and wouldn't stop taking your photos from an extremely unflattering angle.
Bhui meri shaadi ke dinn tou double chin na aaye, itna tou lihaaz kerlo?
11. The nosy gossipy aunty squad that inquires about every single gift you've gotten from your susraal.
I don't want to tell you what my Haq Meher was, how much my ring cost my dulha, mera jahaiz hai keh nahin, hum honeymoon mein kitne dinon ke liye ja rahay hein like, keep your nose out of my business, please?
12. The "happy go lucky" bad drunk squad.
What you do is your business but if you're a mean drunk, please see yourself out.
13. Your ex-boss who you HATED.
Don't see any reason to invite that SOB on the single most important day of your life. Do you?
14. Other khaandan ke log you have to invite out of murawwat.
Taluqaat are one thing but if you're going to pay exorbitant amount for these rishedaar just for the sake of "log kya kaheingay", don't.
15. The dude who most certainly has a crush on your future spouse.
Because it's never too late for a Kuch Kuch Hota Hai re-run.
---
Cover Image Via: sunday.com.pk