PIA has been in the news quite a bit lately and luckily, it's for the right reasons.
Earlier this month, a baby girl, Jannat, was born aboard a PIA flight.
Delivered safely in the arms of its parent's thousands and thousands of feet in the air. Way to make an entrance, am I right?
And now a cat on board a flight has shed some new light on PIA
Instead of taking off from Karachi on it's scheduled departure time, a PIA flight to Gwadar was stopped from flying after a cat was found on board.
How PAWSatively cute is that?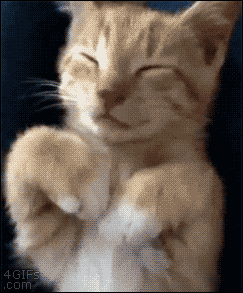 Initially found in the cockpit, the flight staff immediately went into action trying to catch the cat before it escaped into the cabin.
We imagine it looked somewhat like this:
(Swap out the pup for a kitten and the road for fluffy white clouds) Still waiting on actual footage though, we'll keep you posted.
Finally, once the funny feline was caught, the plane was ready to depart for its delayed ascent.
And of course, an incident like this absolutely demanded the best from Twitter:
#PIA flight bound for #Gwadar gets delayed at #Jinnah airport as pilots reports about the presence of some #dangerous thing as they smell #Rat in the cockpit which turns out to be a #Cat. Hope @Official_PIA don't decide again to sacrifice a #BlackGoat before take off. pic.twitter.com/ek7S0ltY0X

— ViewPoint (@viewpoint_net) December 22, 2017
Now great cats are flying with #PIA! The flight to Gawadar has been delayed as a cat was spotted in the cockpit of a plane!

— Hanif Samoon (@HanifSamoon1) December 22, 2017
Cat boards PIA flight to Gwadar, chasing airline crew finds itself in a mess https://t.co/jsAq823L0f pic.twitter.com/SZ02GaPrgx

— Dunya News (@DunyaNews) December 22, 2017
Not a bad way to end the year, PIA. Here's to ya'll keeping us entertained in 2018.
Have any fun things to say about the situation? Any cat puns? We can't think of anymore. Love you.