PewDiePie vs T-Series just got a little more intense. 
PewDiePie has held the title of being YouTube's most subscribed channel for quite a while and no other channel could give him much of a competition until now. The T-Series channel started gaining momentum and catching up to PewDiePie's insane subscriber count.
Indians had recently started a campaign to beat the subscribers of PewDiePie by getting people to subscribe to the T-Series channel
And similarly, PewDiePie and his fans launched similar campaigns to subscribe to his channel.
It was a whole thing, you guys.
It still is for some people, actually.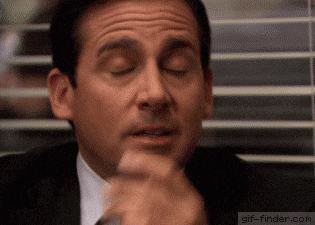 The competition was light-hearted and funny until now, when in an episode of Pew News which is PewDiePie telling news stories from around the world which he finds interesting to his viewers with his own commentary, PewDiePie including a piece of news which a lot of Indians did not appreciate.
PewDiePie mentioned how after the Pulwama attack, T-Series removed content from Pakistani artists from their YouTube channel.
This lead to a lot of Pakistanis becoming upset and unsubscribing from the T-Series YouTube channel and asking everyone to instead subscribe to PewDiePie.
Of course, PewDiePie was very happy at this and in the Pew News section, he talks about how out of this 'entire situation' the most important thing to note is that Pakistanis are now on PewDiePie's side and that T-Series will regret making this 'enemy'.
People, especially Indians were immediately enraged by this segment of Pew News which they said was insensitive coming from PewDiePie. Considering the Pulwama terror attack and the entire Pakistan and India situation was incredibly serious, PewDiePie using it as a way to promote his channel and poke fun at the situation was uncalled for.
Pewds you should stay away from any countries politics… you don't intentionally F*** up but you should be more careful while talking😅. You should have done more research boiii

— Manthan Tupe ❁ (@manthantupemt) March 12, 2019
I'm so relieved that you edited that bit out. You don't need that controversy Pewds. And it's a veery sensitive subject

— Subro Gogoi (@SubroGogoi) March 12, 2019
Delete that last part or wait for the ultimate unsubscribe attack. If Indians can increase your subgap hurting them can vanish it too.#JaiHind pic.twitter.com/rIqrUENKus

— PERPLEXED🇮🇳 (@madmaxhur) March 12, 2019
The amount of backlash PewDiePie received lead him to edit his Pew News video and remove the segment from it entirely.
Edited out the last bit of pew news, I think its clear that I didnt mean anything in a bigger sense of what goes on between India and Pakistan. I was strictly speaking in the context of Tseries and artists getting screwed over, just want to make that clear here. ✌️

— ƿ૯ωძɿ૯ƿɿ૯ (@pewdiepie) March 12, 2019
Honestly, what a big MESS.
You can watch the deleted clip below:
This video is just for Indians cos only they will under how severe the situation and how painful it was for India.
Judge it yourself. Was this right? Do you agree with this? Make your decision after you watch this. #PewdiepieInsultsIndia #pewdiepie pic.twitter.com/wUZAyvMw20

— 🕶️ (@V__A__Y__U) March 13, 2019
What do you think of this entire episode? Let us know in the comments below.
---
Cover Image Source: vox.com/youthinmag.com/@pewdiepie via Twitter.com