For weeks upon weeks, there was word of Pepsi Battle of the Bands gracing our screens. Celebrity appearances with the likes of Fawad Khan, Meesha Shafi, Atif Aslam and Farooq from Aaroh, this season was hyped up as a musical revolution after all.
The wait was unbelievable and Pakistanis were anxious to see whether or not the season would give birth to a whole new crop of pop rock bands.
After much anticipation, Pepsi Battle of the Bands finally kicked off today and it was just as good as we expected.
The season will be hosted by the multi-talented and the very, very gorgeous Ayesha Omar.
Who, of course looked like a dream, as always.
The auditions were sehi masalaydaar with bands from all over Pakistan playing to different genres of music.
It was exciting to see strong female leads in two of the bands, Naksh and Shajr, especially in Pakistan jahan rock-chicks ka milna kafi mushkil hai.
The band "Positive" came full throttle with East meets West fusion music as their forte.
Their performance was dubbed as a "sublime experience" by the goddess Meesha Shafi herself.
While Bari The Band had Farooq in a state of awe as they performed Yaarah by none other than his very own band, Aaroh.
It was such a cute moment, we can't even.
The energy on stage was super refreshing too, with Jasim and the Pindi boys performing with their signature ~drama~ ?
A personal favorite, this band gets a standing ovation from our end. Such raw talent, so much to look forward to.
Playing Hamesha by eP, the band Kashmir is already being debuted as one of the bands to look out for. 
Another "wah ji wah" moment where a band performed a song as an ode to one of the judges. Fawad was obviously smitten and said that the guitarist Wes reminded him of "Slash". A personal note from our end, though. We can see a lot of Fawad in Wes, as far as the pull for the *ladies* is concerned.
Bands like Madlock, Soul Aesthetics and Aura had strong originals that came forward through their performances.
Strong vocals, stylistic prowess and technical knowledge backed their stage presence.  OB Positive gave another strong performance with their cover of 'Aitebaar'. Farooq recalled Amir Zaki's statement where he told Farooq "less is more" and said that this is the perfect example of his words applied in the real world.
The episode ended with a BANG as all the bands set the stage on fire. ???
The judges were quick to step into their shoes and noticed even the smallest of details.
Fawad Khan came off as a fan of grandeur and wanted bands to prove their mettle on stage by putting on one HELLUVA performance. Meesha was more focused towards towards vocal prowess and Farooq balanced it all off with his ear for technical knowledge.
With such an epic debut, Pepsi Battle of the Bands can be propped up to one of the leading platforms for talented musicians to look up to.
We can't wait to see what the entire season has in store.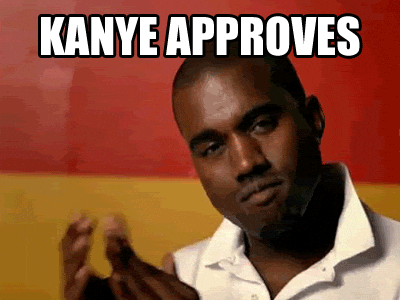 Follow all the inside scoop and each band's journey here!
---
This content has been made in partnership with Pepsi.