What an intense competition this was, you guys. This season of Pepsi Battle of the Bands oversaw an even split between Pakistanis fan-girling over Xarb's unique sufi vocals and those who were absolutely smitten by Bayaan's groovy pop music. So it comes as no surprise when people JUST couldn't figure out who will become victorious at the end.
The finale had A LOT of action ~
Meesha Shafi surprised us with a theatrical performance, all decked out with a mini masquerade and mimes on set.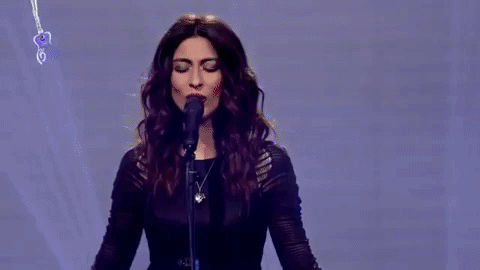 Fawad Khan's drool-worthy number in crisp white shalwar kamiz aur haye mera dil…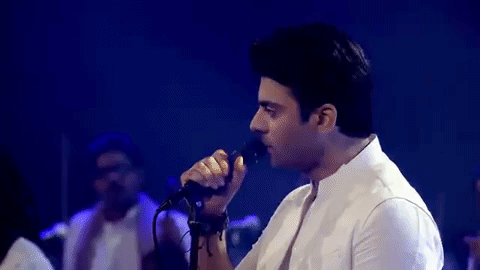 Shahi also took to the stage reminiscing with an old number by Vital Signs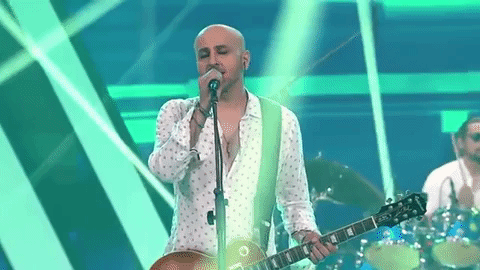 And Strings graced the stage with their blockbuster hit "Zinda" from back in the day. (90's kids would remember)
Anyyyyyyway, *drumroll please* BAYAAN won Pepsi Battle of the Bands last night
oh my God, look at them beaming
There were hugs involved and awww ~
Humble winners thanking the fans like the cuties that they are 💖💖💖
The win not only got them the coveted title but also a cash prize worth 50 lakh rupees and an album contract with Pepsi, concerts across Pakistan and lifetime royalties on their music. BASICALLY, everything a music band dreams of.
Pakistanis were obviously overjoyed by the announcement and unveiling of the winners for Pepsi Battle of the Bands 2018
Some talked about the growth the band has shown throughout the competition
So #Bayaan wins #PepsiBattleoftheBands Finale. What a journey boys, qaum has literally witnessed you growing up in 8 weeks ♥️

— Jibran T. Siddiqui (@jibransiddiqui) September 2, 2018
Others counted this as a win for Pakistani music scene
Congratulations to Bayaan and Xarb. Both bands were winners. #PepsiBattleoftheBands unveiled great talent. May Pakistani music prosper. Our music is beautiful. 🇵🇰

— Zara (@FlushingThePill) September 2, 2018
There were fans who just couldn't deal with the wait
People were quick to state what they loved the most about Bayaan
People from the North felt very sentimental about the win ~
There were some fans who talked about how Xarb won hearts left, right and centre 
Can't wait for more from Xarb and of course, Bayaan.
What did you think about Bayaan's win for Pepsi Battle of the Bands? Were you rooting for them? Let us know in the comments section below.
---
This post has been sponsored by Pepsi Pakistan