Pakistanis make sure that they never fail to bring something new to the table. Matlab, har roz koi na koi naya issue hum create karte he karte hain.
Abhi khotay ke gosht se recover kia nahi tha humne that Pakistanis have started fighting over something else
Khotay ka gosht https://t.co/z8PZWXZY6k

— bi lol (@kanebooken) January 7, 2019
 This photo recently viral on social media from a local super store in Pakistan
Shark available for 650/kg @ metro. WHAT THE ACTUAL FUCK pic.twitter.com/jLVMv6A0y6

— saad. (@chimgadar) January 13, 2019
Erm.. Wtf is that display, btw?
This is what nightmares look like in real life.
Who thought it was a good idea to go for this prop and display strategy?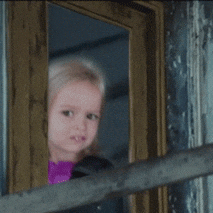 Anyway, moving on to more hotly debated issues… Pakistanis have something new to debate on: Shark meat haram hai ya halal?
I guess the concern is legit. Some of us have been told that carnivorous fish, who can consume humans given the chance, are off limits for the Muslim cuisine.
METRO Cash & Carry is selling Shark for PKR: 650 per Kg.
Is it even legal & halal? pic.twitter.com/dGeVEJyv6H

— Fahad Malik (@Fahad4014) January 15, 2019
As expected, people whipped out their knowledge and began giving verdicts on the rather perplexing question at hand.
All seafood is halal
Asked a Alim in UK

— jawad ali (@jawadalibutt097) January 15, 2019
 Matlab, kafi obvious hai ke fish he hai.
Shark is a fish and halal

— MOhsin NAwaz (@MOhsinN81270361) January 15, 2019
Its halal bcz there is no concept of halal and haram in seafood

— Dr Sadia Khalid (@AmbassadorPPK) January 15, 2019
Then there were mixed views on the matter.
Shark is halal for all Sunni schools and haram for the Shia Jafari school

— Ahmad Khan (@ahmad_h_khan) January 15, 2019
Matlab, jawab humain abhi bhe nahi mila. 
Its carnivorous and its not halal

— Shahana Nawaz (@NawazShahana) January 15, 2019
Still lost. Honestly.
Disco Molvio… shark halal hy

— Fatima Malik (@FatimaM74731085) January 14, 2019
Someone is asking all the right questions
Bhai, ye kya horrific kisam kai prop utilization hai?
Is shark halaal? And why do we need to eat shark? And why is he resting a little fish?

— Malalai pashtana (@Marghayebibi) January 13, 2019
LOLOLOL. Good question. Very good question.
Is the fish in mouth free?

— Anser (@AnserShock) January 14, 2019
And of course THAT song had to be sung too
Baby shark do do do do do

— Syed Ali Aqa (@SyedAliAqa) January 13, 2019
*Wheezing*
dududud dudududu dudud

— saad. (@chimgadar) January 14, 2019
LOL
Mommy shark 😛

— Syed Ali Aqa (@SyedAliAqa) January 14, 2019
And then we received a new piece of information which, tbh, I could have gone without knowing
That fried fish fillets you eat at restaurants is actaully shark.

— NKayy🌟 심장 (@NeeraKolachi) January 15, 2019
WTF!
most of the "fried finger fish" that you eat is from shark farms…. so yeah!

— Aulakh Ji 😁 (@bonbondude) January 13, 2019
The debate is ongoing in Facebook groups and people still haven't reached a conclusion.
The only thing that makes sense.
Halal aur weight ka kya link hai?
Phir mixed views!
And that proves what?
So after all this maghaz-maari, all I can tell you is that I still don't know if Shark meat is halal or not. What I can tell you for a fact is iss dafa fish fingers pe hath halkarakhen, kuch pata nahi kya khila rahe hain humain ye log.
On that note, what do you think about this? Is shark meat halal or haram?