Happy Independence Day week ya'll!
Just because Independence day is over, it doesn't mean that the love needs to stop going around.
Sania Mirza just wished us all a Happy Independence Day,
Happy Independence Day to my Pakistani fans and friends !! best wishes and love from your Indian Bhabi 🙏🏽

— Sania Mirza (@MirzaSania) August 14, 2018
And unfortunately, people on both sides of the border are being assholes about it.
Hahaha.. Be ready to get abuses..
Stay Blessed love amd respect from Pakistan

— Naya Pakistan (@Waqas_amjad) August 14, 2018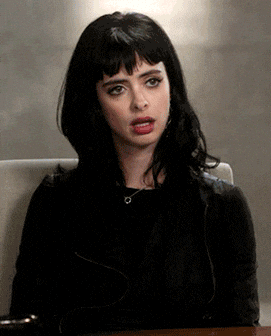 The star athlete and wife of Pakistani star athlete Shoaib Malik, has been the talk of the town this week, especially after posting a video of her playing light tennis with a pregnant belly on Instagram.
Most Pakistanis thought it was pretty badass and even wished Mirza well wishes in her life and with her baby.
Don't let trolls take over your brain @MirzaSania ! The baby needs more of serotonin to be healthy. Take a social detox for good health. Best wishes from India.

— Shiv Grover (@ShivGrover) August 14, 2018
Sadly, it doesn't seem as though the love carried on recently when Sania's wish to Pakistan was immediately put down by both Pakistanis and Indians across the Internet.
because she wanted to clearify it specifically to all the narrow minded people that she is fully indian, Only wishing Pakistani fans and friends nothing more than that..

— Mirza Ali (@atmirzaali) August 14, 2018
mam sister likh deti

Indian Bhabhi is little ….. You know what i mean😂

— Shashwat (@shashwatsaran) August 14, 2018
Hi 🙂 pic.twitter.com/hOgCi0hpOC

— AYESHA 🇵🇰 (@uglyyyme) August 14, 2018
Come on bhabi is a sacred relation

— rajput (@rajputrana2020) August 14, 2018
Porkistani passport ki aukat maloom hai @MirzaSania ko, bechari Indian passport ke liye kya kya kar rahi hai

— ALOK TEWARI (@iamaloktewari) August 15, 2018
Happy Independence @MirzaSania Aapka Independence Day Aaj Hai Na

— ROMEOᴳᴼᴸᴰ2.0🇮🇳 (@imsamkhiladi) August 14, 2018
To which Sania CLAPPED. BACK.
Jee nahi.. mera aur mere country ka Independence Day kal hai, aur mere husband aur unnki country ka aaj!! Hope your confusion is cleared !!Waise aapka kab hai?? Since you seem very confused .. https://t.co/JAmyorH0dV

— Sania Mirza (@MirzaSania) August 14, 2018
Don't get me wrong, there were those who looked well upon her wishes and appreciated all the love given to Pakistan.
Thanks and happy Independence to all Indian people.

— ASIF KAMAL (@AsifKamal33) August 14, 2018
I Wish that you celebrate the one with us as well! A request from a Pakistani Nannd 😉

— Anjum A. ♀️ (@Bint_e_Sadiq) August 14, 2018
Happy Independance Day Bhabhi From Pakistan 💓

— Adeel Bhatti (@OfficialAdee) August 15, 2018
It's a little sad that some of us are so prejudiced that we cannot appreciate the good in some people and in the love we are given, but here's hoping to a brighter and better Pakistan in the future, one without such hate on our borders.
In the end, Sania said it best.
Food for thought – Is it really that difficult not to hate???As kids we are taught love and peace from the time we are born and I think it comes more naturally to love and accept rather than hate right? Since when have we become a world where hate wins over love time and again?😐

— Sania Mirza (@MirzaSania) August 14, 2018
What did you think of Sania's wish? Of how people reacted? Let us know in the comments below! Love you.
---
Cover photo source: The Express Tribune